The Wells Fargo CEO's Mea Culpa
"I accept full responsibility for all unethical sales practices," John Stumpf will tell the Senate Banking Committee Tuesday.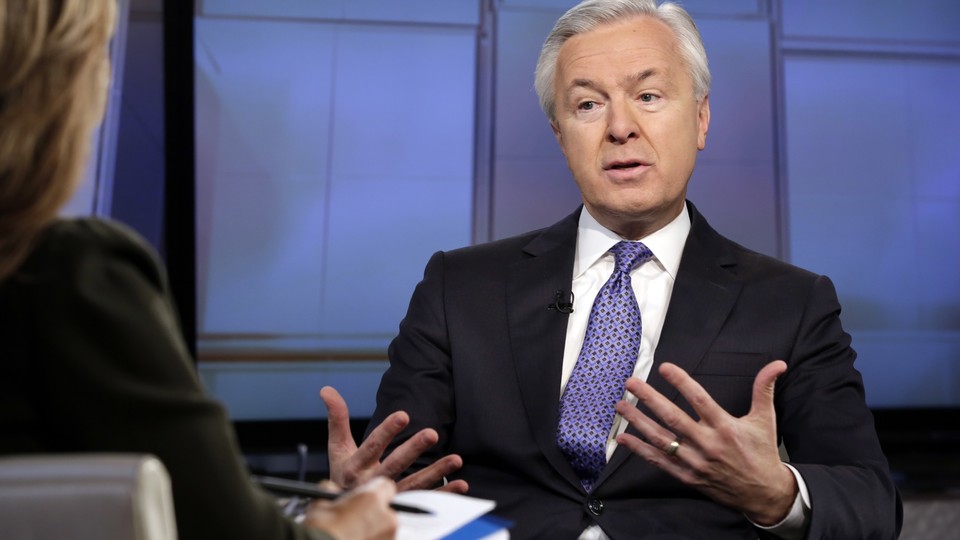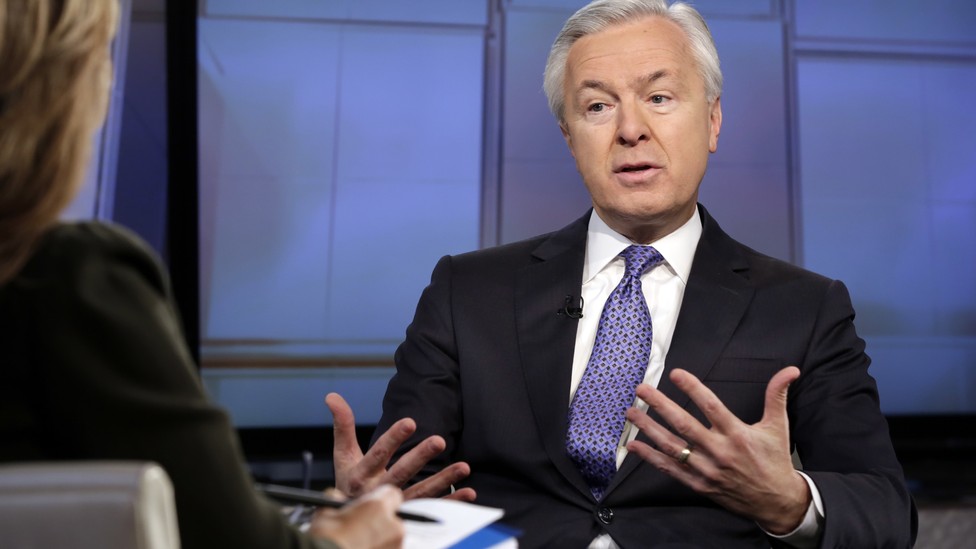 Updated at 2:22 p.m. ET
NEWS BRIEF Wells Fargo CEO John Stumpf, under fire for the practice by some of his employees to create millions of fake bank and credit-card accounts to collect fees and hit sales targets, told the Senate Banking Committee he accepts "full responsibility for all unethical sales practices."
But those remarks did little to placate lawmakers from both parties who pointedly criticized the bank and its practices. Here's Senator Elizabeth Warren, the Massachusetts Democrat, who told Stumpf he should resign.
Those comments were echoed by Sherrod Brown, the ranking member on the panel.  "I was stunned when I learned about the breadth and duration of this fraud," he said.
Stumpf told lawmakers that "there was no orchestrated effort, or scheme as some have called it, by the company.
"Wrongful sales practices goes entirely against our values, ethics, and culture, and runs counter to our business strategy of helping our customers succeed financially and deepening our relationship with those customers."
As we reported last week, federal regulators fined Wells Fargo $185 million—the largest fine since the Consumer Finance Protection Bureau was founded in 2011—for the practice in which some employees engaged in deceptive practices to hit sales targets. The bank, which admitted no wrongdoing under the deal, also fired 5,300 employees who were involved in the fraudulent practice, but Carrie Tolstedt, who headed the unit that created the fake accounts, will likely walk away with a $125 million golden parachute. That payment, which was part of her contract and agreed to prior to the settlement with CFPB, has been heavily criticized by financial-watchdog groups—and, in theory, the bank can take some of that money back.
Senators on the banking panel asked Strumpf what he and other top Wells Fargo executives knew about the practice. Senator David Vitter, the Republican from Louisiana, pressed Stumpf on how customer fraud could persist for as long as it did without top executives knowing about it.
"Why isn't this crystal clear proof that an entity as big as Wells is not only too big to fail," Vitter said, "but it's too big to manage and too big to regulate?"
Other lawmakers asked whether the bank intended to "claw back" some of the money being paid to Tolstedt.
Also appearing before the Senate panel on Tuesday were Richard Cordray, the CFPB's director; Tom Curry, the comptroller of the currency; and James Clark, the chief deputy of the Office of the Los Angeles City Attorney.