The Killing of ISIS's Information Minister
Wa'il Adil Hasan Salman al-Fayad oversaw the production of the Islamist militant group's propaganda videos.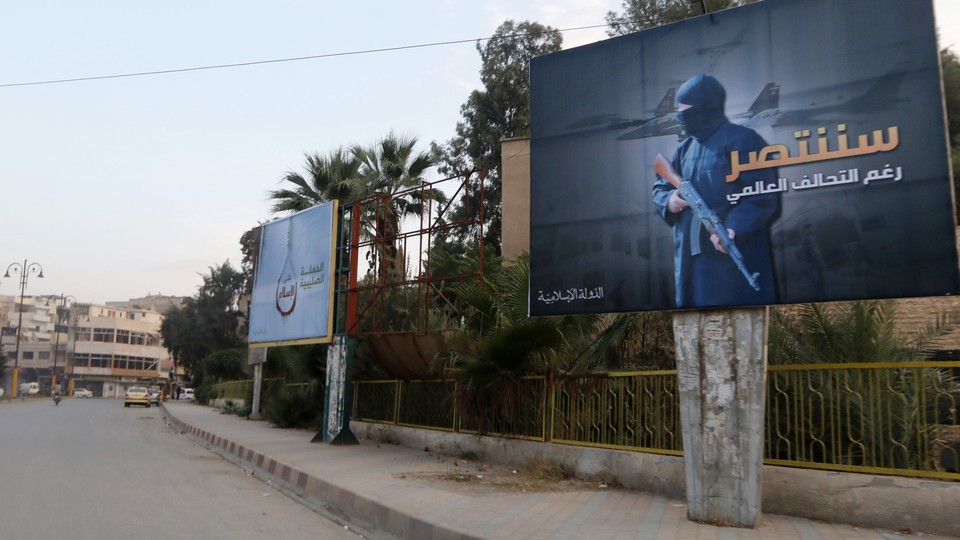 NEWS BRIEF The Islamic State's minister of information and one of its most senior leaders was killed in a coalition airstrike near Raqqa, the group's de-facto capital, the Pentagon announced Friday.
Wa'il Adil Hasan Salman al-Fayad, known as "Dr. Wa'il," oversaw the production of ISIS's propaganda videos, which frequently featured footage of militants torturing and executing prisoners. He was also known to be part of the Shura Council, ISIS's leadership body and religious authority.
The news comes weeks after Abu Muhammad al-Adnani, the ISIS spokesman, was killed in coalition airstrikes in Aleppo, the Syrian city. The Pentagon said the two men were close associates.
"The removal of ISIL's senior leaders degrades its ability to retain territory, and its ability to plan, finance, and direct attacks inside and outside of the region," Peter Cook, a Pentagon spokesman, said. "We will continue to work with our coalition partners to build momentum in the campaign to deal ISIL a lasting defeat."
It remains unclear how al-Fayad's death will affect the organization overall. As Rukmini Callimachi, the reporter covering ISIS and terrorism for The New York Times, said, the killing of al-Adnani last month was not fatal to the organization.
18. As important as he is, I would caution ppl not to see this as a blow ISIS can't recover from. Organization is built to survive deaths

— Rukmini Callimachi (@rcallimachi) August 30, 2016
Still, ISIS has suffered numerous losses in leadership—as many as 120 people this year, according to some estimates—and it is getting squeezed from the territory it controls in Syria and Iraq.