Terence Crutcher's Family Calls for 'Immediate Justice'
Both authorities in Oklahoma and the U.S. Department of Justice are investigating his killing by a police officer.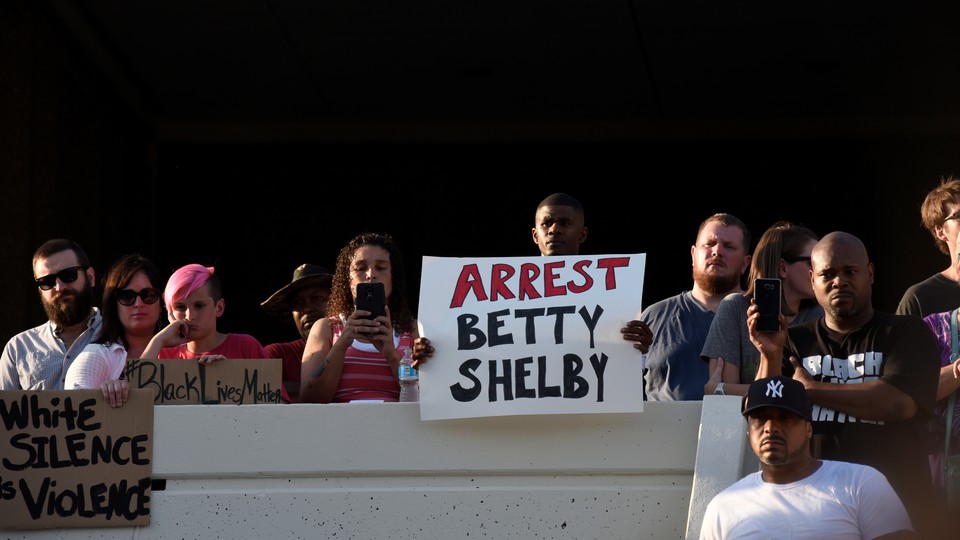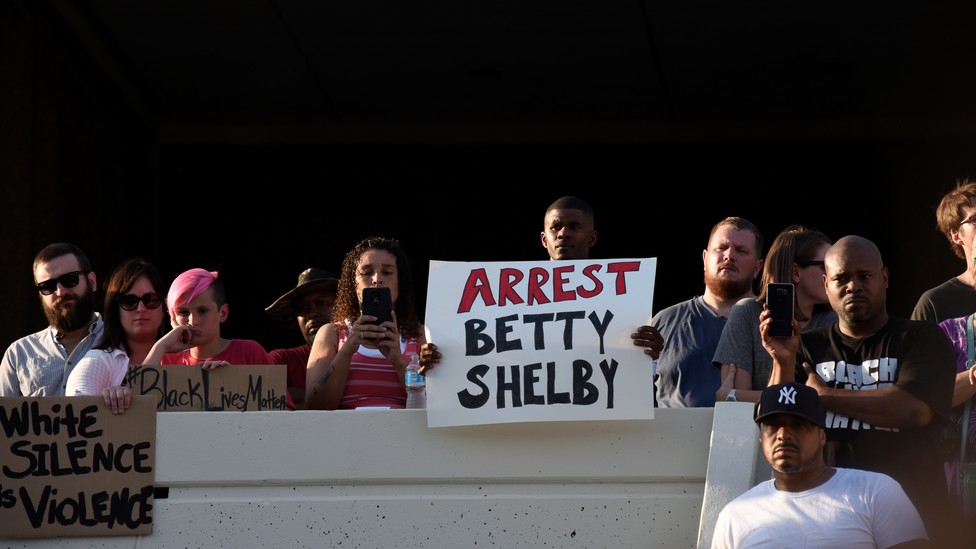 NEWS BRIEF The family of Terence Crutcher, the man fatally shot by Tulsa police last week, called Wednesday for charges to be brought against all the officers involved.
"Our servants, our police officers who are supposed to protect and serve, they shot him," Tiffany Crutcher, Terence's twin sister, said at a news conference in Tulsa, Oklahoma, on Wednesday. "We're asking, we're pleading, and we're demanding that justice be served."
As we previously reported, dashboard camera footage released Monday by the Tulsa police department showed Crutcher was unarmed and had his hands in the air when he was shot and killed by officers responding to a report of a stalled car. The Tulsa police department identified the officer who shot and killed Crutcher as Betty Shelby, who has since been placed on paid administrative leave in line with department policy. Both Oklahoma state authorities and the U.S. Department of Justice have launched investigations to determine if Crutcher's civil rights were violated and if criminal charges should be brought against the officers responsible.
Crutcher's family also called for the immediate implementation of body cameras and bias training for the officers. Presidential nominees Hillary Clinton and Donald Trump both reacted to the shooting.
Clinton, the Democratic presidential nominee, called the shooting "intolerable."
Another unarmed Black man was shot in a police incident. This should be intolerable. We have so much work to do. #TerenceCrutcher -H

— Hillary Clinton (@HillaryClinton) September 20, 2016
Trump, the Republican nominee, said he was "very troubled" by the shooting.
"Did [Shelby] get scared? Was she choking? ... But maybe people like that, people that choke, they can't be doing what they're doing," Trump said. "We all respect our police greatly, and they will have to get better and better and better."
Crutcher's death is one of several recent high-profile shootings of black men by police. Demonstrations broke out Tuesday night in Charlotte, North Carolina, where 43-year-old Keith Lamont Scott was fatally shot by police officers. Though police say Scott was armed with a gun, his family says he was reading a book inside his car when he was killed. The officer who shot Scott, Brentley Vinson, has been placed on administrative leave, per police protocol.