The Year's Strongest Storm Sweeps by Taiwan
As Typhoon Meranti neared Taiwan it was a Category 5 storm, with winds reaching up to 230 miles per hour.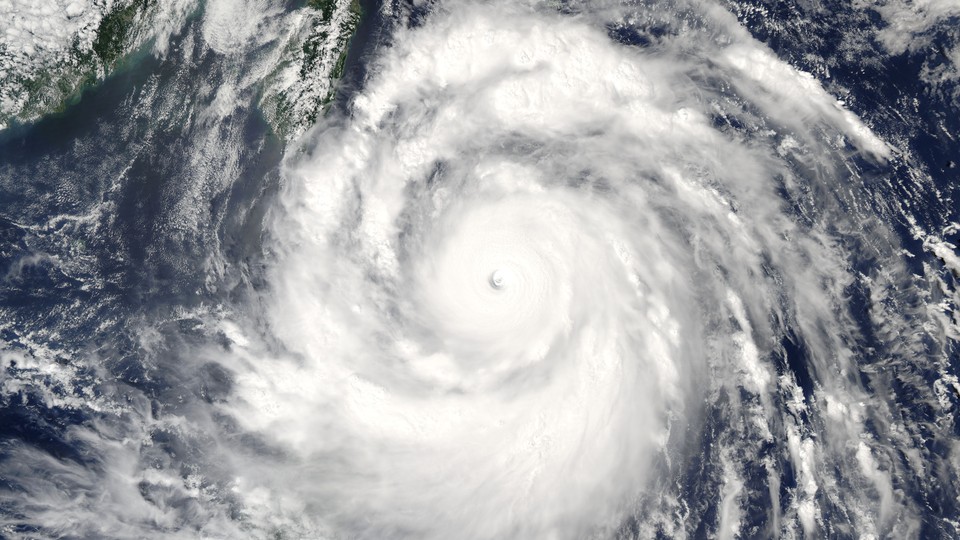 NEWS BRIEF Typhoon Meranti gathered in strength as it swept close to Taiwan on Wednesday, and with maximum winds of 230 miles per hour it has been called the strongest storm of the year.
Meranti was classified as Category 5, the highest on the scale. The storm has brought not only high winds, but also heavy rain, and many Taiwanese cities have flooded. Trains and shipping services in some southern cities had stopped, and most flights were grounded. As of Wednesday, there were only a few injuries. More than half-a-million people lost electricity.
Here's a look from a Typhoon Meranti from satellite, with Taiwan outlined in white:
And here's how strong some of the winds were:
Meranti did not directly hit Taiwan, but it came just two months after typhoon Nepartak hit the island. The worst storm to hit Taiwan in recent times came in 2009, when Morakot killed 700 people and caused about $3 billion in damage.
Typhoon Meranti is expected to travel north toward China, near the provinces of Guangdong and Fujian. It's predicted to reach land there by Thursday. If it does, it will be the strongest typhoon to hit the areas since 1969.