Syria's Government Has Launched an Offensive on Aleppo
Dozens of civilians have been killed in the city just a day after talks failed in New York over the resumption of a cease-fire.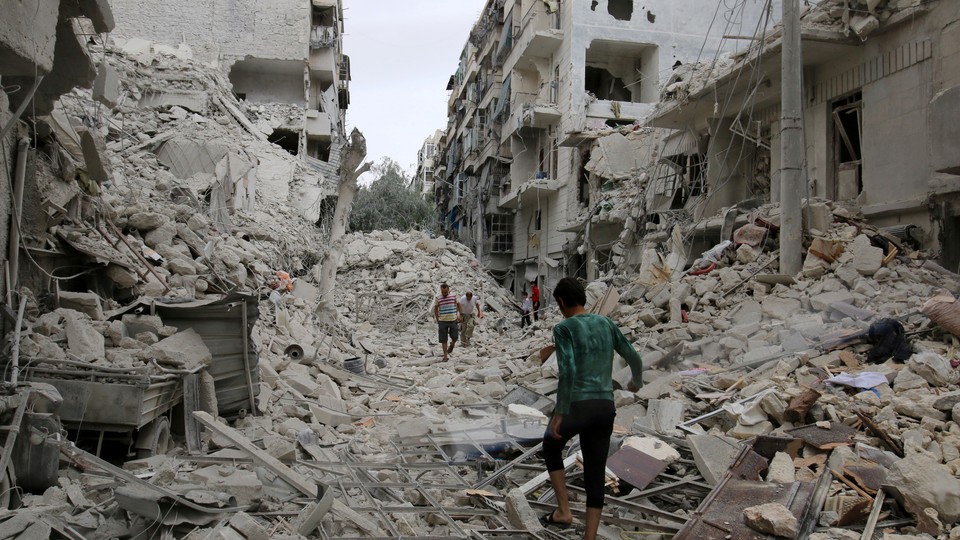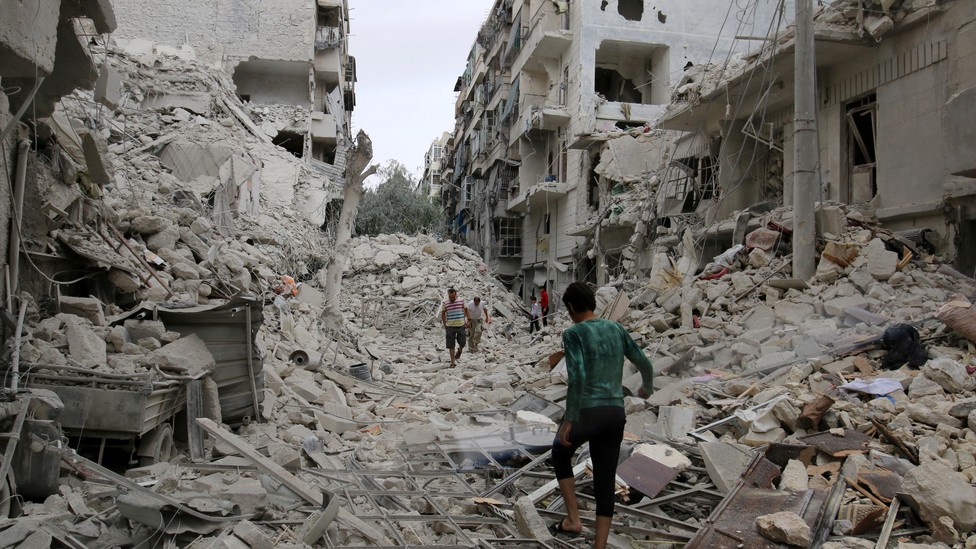 NEWS BRIEF Dozens of people have been killed and several others wounded in airstrikes carried out by the Syrian military in rebel-held parts of Aleppo, less than a day after international diplomatic efforts in New York to restart a cease-fire failed.
The BBC reports at least 27 civilians were killed in Friday's airstrikes, though others are reporting a higher death toll. This latest offensive in eastern Aleppo, the battleground of some of the civil war's most intense fighting, was announced by the Syrian defense ministry overnight as an attempt by President Bashar al-Assad's regime to retake control of the city, which has been divided since 2012, and is one of the last major rebel strongholds.
The government cautioned the city's civilian population—some 250,000 people—to avoid rebel-held areas.
The Syrian Civil Defense, a group of volunteer rescuers known commonly as the White Helmets, said three of its four centers were targeted in the bombings.
Meanwhile, in New York, U.S. and Russian officials announced that efforts to revive the cease-fire had failed.
"We can't go out to the world and say we have an agreement when we don't," John Kerry, the American secretary of state, said Thursday following a meeting with Sergey Lavrov, his Russian counterpart, and officials from the 23-member International Syria Support Group.
Kerry reaffirmed the U.S. commitment to bringing an end to the Syrian civil war, which is entering its sixth year, but cited the need for Syrian leaders and their Russian allies to "do their part."
Kerry and Lavrov met again on Friday, though it remains unclear if the two architects of the original cease-fire came to an agreement. Tensions have remained high between the two countries since the end of the cease-fire and the bombing of a U.N. humanitarian convoy, an attack which both countries claim they were not responsible for.
Frank-Walter Steinmeier, the German foreign minister, issued a statement Friday calling on world leaders—specifically those in Washington and Moscow—to honor the shared consensus to "not leave Syria in the lurch."
Absent an agreed upon cease-fire, hostilities in Syria are unlikely to subside given the Assad's intent to regain as much lost territory as possible. As my colleague Krishnadev Calamur noted,"Assad is now more firmly entrenched as Syria's president than at any time since the civil war began in 2011, and he has little incentive to stop the fighting." Indeed, with his Russian and Iranian military backers, Assad has wrested back much of the territory lost since the fighting began in 2011.
The Syrian conflict pits Assad, backed by Russia, Iran, and Hezbollah, against several rebel groups, backed by the U.S., Saudi Arabia, Turkey, and Qatar.