The Shooting at an Elementary School in South Carolina
Three people, including two children, suffered minor injuries after a teenage shooter opened fire, officials said.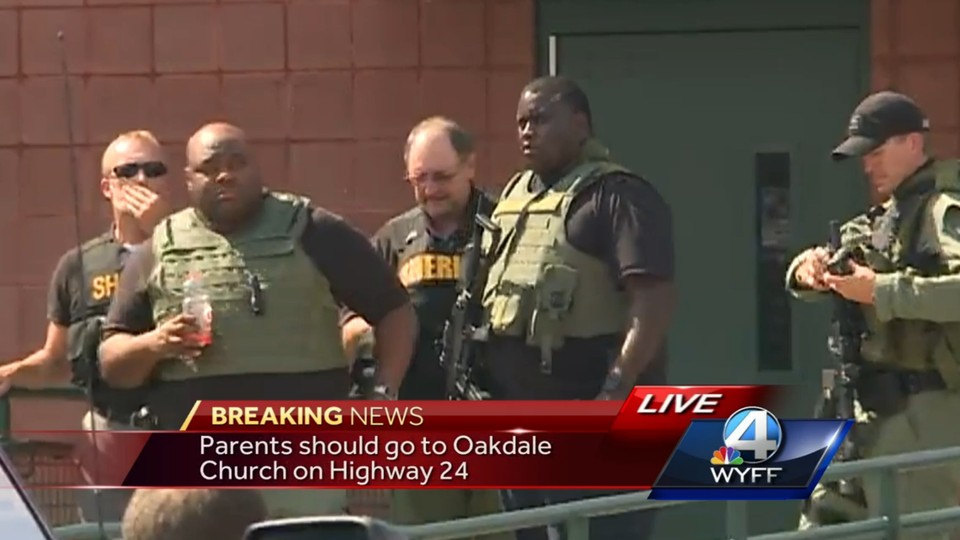 Updated on September 28 at 5:36 p.m. ET
NEWS BRIEF At least three people, including two children, were shot Wednesday at an elementary school in Townville, South Carolina, an emergency official in Anderson County said. The suspect, a teenager, is in custody, the official said.
The two children were taken by helicopter to a hospital, he said, while the teacher was taken to a different medical facility by ambulance. Local officials said at a press conference that the students had been shot in the leg and foot, and the teacher had been shot in the shoulder.
Local media outlets are also reporting the alleged gunman's father had been found dead at his residence, but local officials declined to immediately clarify whether his death was related to the shooting.
The remaining students from the Townville Elementary School are safe, he said, and were bused to the nearby Oakdale Church. Parents were asked to pick their children up at the church.
Townville is about 41 miles southwest of Greenville, South Carolina.
This is a developing story and we'll update it as we learn more.