The $1.9 Million Settlement in the Sandra Bland Case
The agreement, if approved, would require reforms of the Texas state police and the jails in Waller County, where she died in 2015.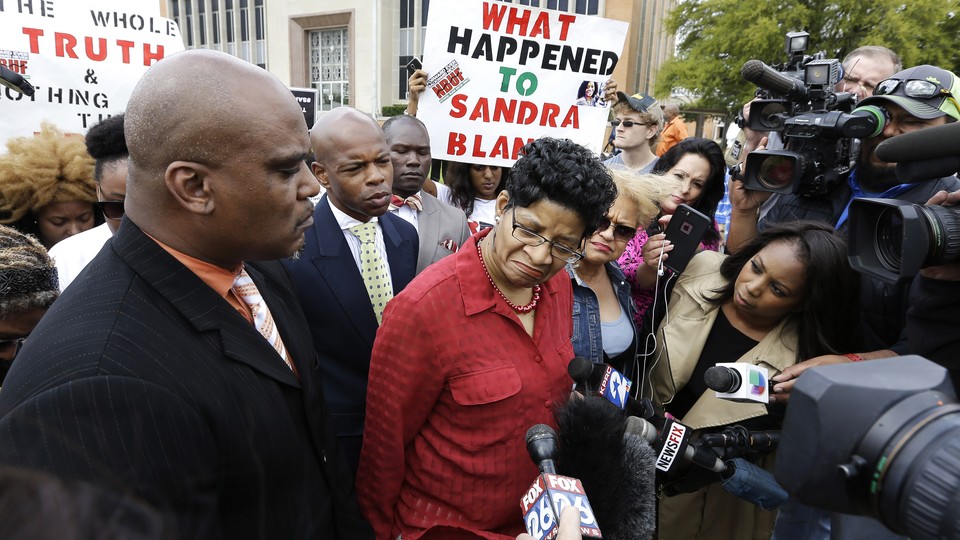 NEWS BRIEF The family of Sandra Bland, who was found dead in a Waller County, Texas, jail cell in July 2015, has reached a settlement with state and county officials that would provide $1.9 million to the family and require reforms to policing and jails.
The Houston Chronicle reports:
Under terms of the settlement released Thursday, changes would be required for both [the Texas Department of Public Safety] and Waller County. The DPS has agreed to provide de-escalation training for all current and former troopers statewide.

Waller County would be required to have a nurse or emergency technician at the jail round-the-clock, and would set up a tele-medicine system so that inmates could be screened by physicians face-to-face, Rhodes said. The county also would be required to set up sensors to validate cell checks electronically, he said.

State representatives would be asked to work together to draft legislation in Bland's name to require similar changes in other rural jails.
Bland was pulled over for failing to signal a lane change, a common pretextual stop. (Waller County has a long history of racism.) In the exchange that followed, which was captured on video and elicited outrage nationwide, Trooper Brian Encinia dragged Bland from her car and wrestled her to the ground. She was taken to jail, where officials said she hanged herself.
In December 2015, a grand jury declined to indict anyone in Bland's death. In January, Encinia was indicted for perjury, after a grand jury decided it did not believe his explanation for why he pulled Bland from her car. In March, Encinia was fired by the Texas Department of Public Safety and also pleaded not guilty.
Of the settlement money, $100,000 would come from the public safety department and the balance from Waller County. The agreement still needs to be approved by a judge.