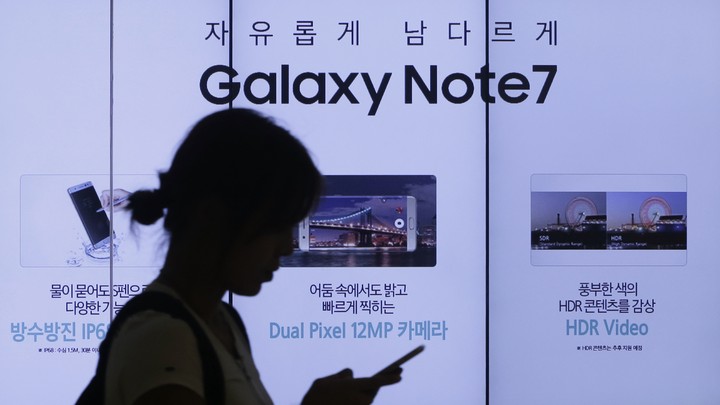 Samsung issued a global recall Friday for its Galaxy Note 7, a large-screen smartphone, after dozens of consumers reported that the device exploded or caught fire.
The company released a statement on Samsung's U.S. website, saying the problem is with the phone's battery. It said that 35 "cases" have been reported globally and that the company is halting all sales of the device.
According to the Associated Press, Samsung is pulling the phones in 10 countries, including South Korea and the U.S.
"Customers who already bought Note 7s will be able to swap them for new smartphones in about two weeks," the AP reported. Samsung said it "has not found a way to tell exactly which phones may endanger users out of the 2.5 million Note 7s already sold globally," but estimates "about 1 in 42,000 units may have a faulty battery," according to the AP.
The recall comes just two weeks after the 5.7-inch waterproof smartphone was launched.
We want to hear what you think about this article. Submit a letter to the editor or write to letters@theatlantic.com.
Laura Wagner
is a reporter based in Washington, D.C. She has written for
Slate
and NPR.