The Official Recall of Samsung's Fire-Prone Galaxy Note 7
U.S. consumers reported nearly 100 incidents in which the phone overheated, and a family in Florida said it set their Jeep on fire.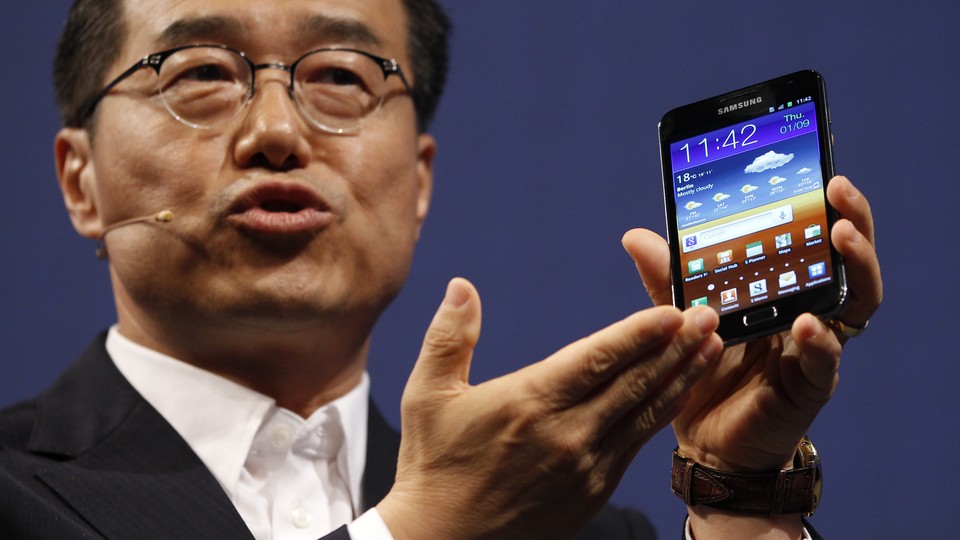 NEWS BRIEF U.S. safety regulators announced Thursday the official recall of Samsung's Galaxy Note 7 after nearly 100 reports of the phone's battery overheating and in some cases catching fire.
The company had announced a voluntary recall earlier this month and offered to exchange customers' phones, and that seemed to anger the U.S. Consumer Product Safety Commission (CPSC). The agency criticized Samsung for not coordinating with it, and for not doing enough to let customers know the full scale of the problem, which affects about 1 million U.S. customers.
"As a general matter it's not a recipe for a successful recall for a company to go out on its own,"  commission chairman Elliot Kaye said. He then added that anyone who thought they could take on a recall of this size by themselves "needs to have more than their phone checked."
In its message to consumers, the CPSC said Samsung received 92 reports of batteries overheating in the U.S. Of those, 26 customers reported burns; 55 reported property damage. One Florida family said they left their Galaxy Note 7 charging in their Jeep, and the phone exploded and set their car on fire.
The CPSC recommended that:
Consumers should immediately stop using and power down the recalled Galaxy Note7 devices purchased before September 15, 2016.  Contact the wireless carrier, retail outlet or Samsung.com where you purchased your device to receive free of charge a new Galaxy Note7 with a different battery, a refund or a new replacement device.
Prior to the official recall, the Federal Aviation Administration took a rare step and asked Galaxy Note 7 owners to power off their phones while flying. Several Australian commercial airlines banned the phone outright.
Samsung has blamed the faulty lithium batteries in the phone on its supplier, Samsung SDI, which supplied batteries for about 65 percent of phones sold worldwide. Lithium batteries have a tendency to overheat, and that has caused issues in everything from personal electronics, to Boeing's 787.