Vladimir Putin's Big Win
The president's party easily won parliamentary elections, despite lower voter turnout compared to the 2011 contest.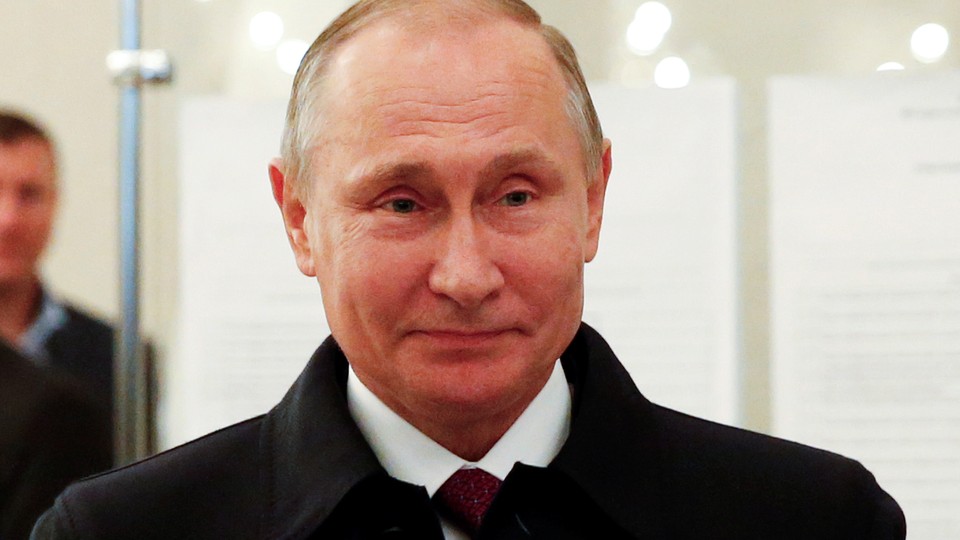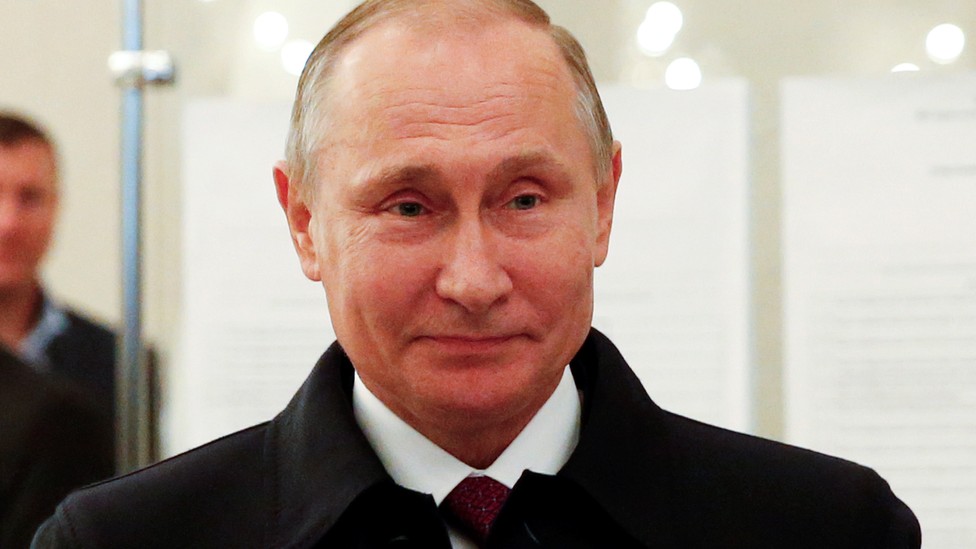 NEWS BRIEF Russian President Vladimir Putin's United Russia party won a huge victory in the country's parliamentary election Sunday, but voter turnout was low compared to the last election four years ago.
More than 90 percent of votes were counted by Monday morning, and Putin's party had won 54 percent of the vote in elections for the Duma, the lower house of parliament. Both the Communist Party and the nationalist LDPR secured about 13 percent, while the social democratic party, A Just Russia, won 6 percent.
It was widely expected that Putin's party would win. The results mean United Russia will take 343 of the 450 seats in the Duma. In the 2011 elections, the party won 238 seats. Sunday's outcome means Putin's party holds the largest-ever majority of seats. That, Reuters points out, is enough to allow the party to unilaterally change the country's constitution.
The weekend election was also the first time the people of Crimea, which Russia annexed from Ukraine two years ago, voted in a Russian election as Russian citizens. As the BBC reported, voters in Crimea overwhelmingly supported Putin:
United Russia won all the region's constituency seats, in a vote that prompted protests in the Ukrainian capital, Kiev.

Chechnya's leader Ramzan Kadyrov - a firm ally of Mr Putin who runs his troubled North Caucasus republic with an iron fist - swept to victory with 98% support, with 78% of votes counted.
Voter turnout was the lowest in Russia's modern history, with less than 48 percent of the eligible voters casting a ballot. In 2011, turnout was 60 percent. Widespread reports of vote-rigging led to protests in the country during that election, and this year the Kremlin sought to avoid allegations of tampering. Still, some stations did report vote-rigging. One video showed an election worker cramming ballots into a box, and in one part of Siberia, there were reports of "carousel voting," in which a group of people are bussed to different voting stations to cast ballots more than once.
Putin is eligible to seek another term in 2018, when the presidential election is held, but he has not yet said whether he will run. The president's approval rating is at 83 percent.