An Overturned Conviction in the Rutgers Suicide Case
A New Jersey appeals court threw out the 15-count conviction against Dharun Ravi. He will be retried with new charges.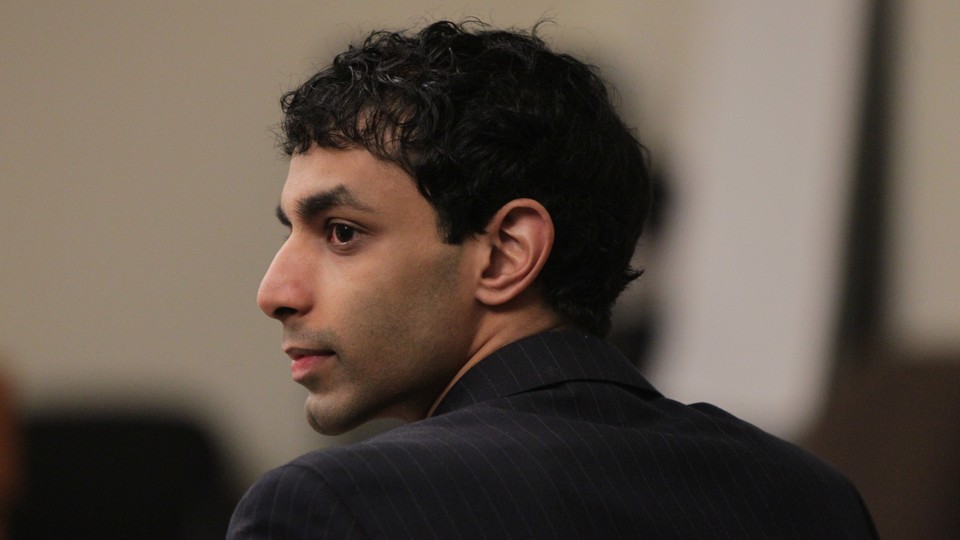 NEWS BRIEF A New Jersey appeals court on Friday overturned the conviction of Dharun Ravi, the former Rutgers University student whose roommate killed himself after Ravi covertly filmed him kissing another man.
Ravi was convicted in 2012 on 15 counts, including bias intimidation and invasion of privacy. A three-judge panel threw those out because of a change in state law made after he was convicted. That change concerned the bias intimidation law, which the New Jersey Supreme Court ruled unconstitutional.
Ravi will get a new trial now, with new charges, which include invasion of privacy, tampering with evidence, and hindering apprehension. The judges wrote they'd overturned Ravi's conviction because evidence prosecutors had presented the jury tainted their "verdict on the remaining charges, depriving defendant of his constitutional right to a fair trial," the Associated Press reported.
At the time of his trial, in 2012, Ravi's case was an example of the type of bullying LGBT people endure, and how social media can invade a person's privacy and be made public. Ravi was accused of setting up a webcam to spy on his university dorm roommate, Tyler Clementi, filming a few seconds of him kissing another man. Ravi then told others about it in texts and tweets. A few nights later, Clementi jumped off the George Washington Bridge.
Although the appeals court overturned Ravi's conviction, the judges were critical of what he'd done. The judges wrote that:
The social environment that transformed a private act of sexual intimacy into a grotesque voyeuristic spectacle must be unequivocally condemned in the strongest possible way. The fact that this occurred in a university dormitory, housing first-year college students, only exacerbates our collective sense of disbelief and disorientation. All of the young men and women who had any association with this tragedy must pause to reflect and assess whether this experience has cast an indelible moral shadow on their character.
Ravi had faced up to 10 years in prison during his trial. But he was sentenced to 30 days, more than $11,000 in fines, and community service. He ended up serving just 20, because he received a 10-day credit for good behavior.
Clementi's family found little comfort in the judges' criticism of Ravi. They told the AP the decision proves:
… how much more work there is to be done, and will push us forward with stronger determination to create a kinder, more empathic society where every person is valued and respected.