The Violent Tuition Protests in South Africa
Students have demonstrated across the country for the last 10 days as fees are set to increase.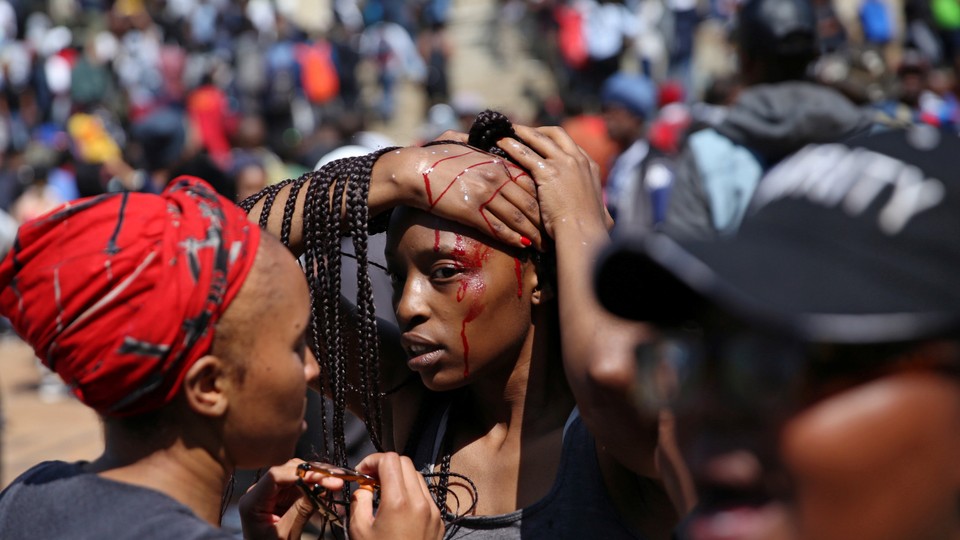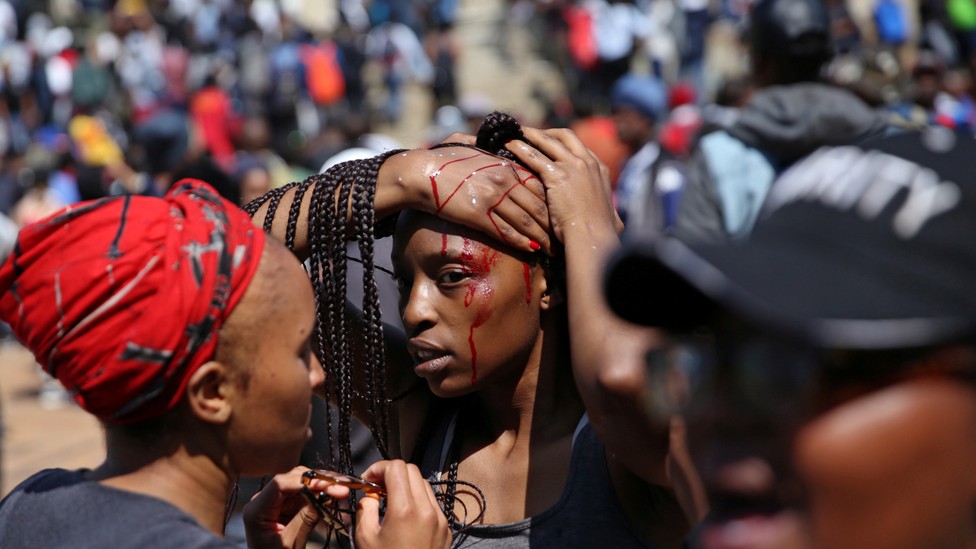 NEWS BRIEF Police in South Africa fired rubber bullets at students Wednesday, as protests over tuition increases turned into violent clashes.
Demonstrations across the country, from Johannesburg to Cape Town, have been going on for the last 10 days after the government announced colleges would start setting new rate increases, which are capped at 8 percent.
AFP explains the outrage:
Unrest has hit many South African universities over the past year, as students have protested against the fee increases that they say force poorer, often black, pupils out of education.

Last year, students—many of them so-called "born frees" who grew up after apartheid—staged a series of major demonstrations which forced the government to abandon planned fee hikes for 2016.
In Grahamstown, 11 students at Rhodes University were arrested Wednesday for demonstrating. A local court order prohibits protests on university campuses. Police resorted to firing rubber bullets and stun grenades to control crowds.
Protests continued well into the night.