The Police Shooting of a 6-Year-Old Boy
The case received little attention last November, but prosecutors say it's another recorded example of excessive police force.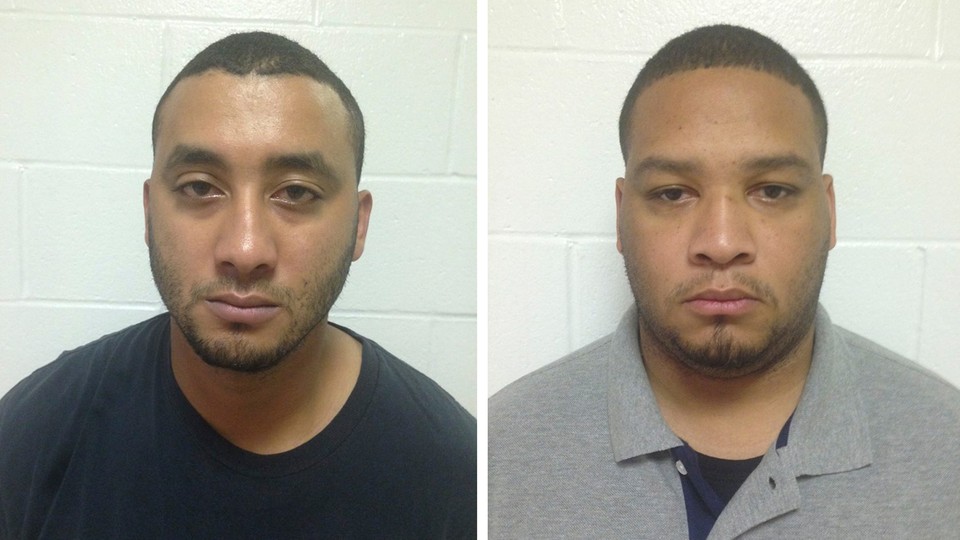 NEWS BRIEF A Louisiana court released police body-camera footage Thursday that shows the final moments of a car chase and two officers firing into a white SUV at an unarmed man. It also shows the moment they realize that also in the vehicle is 6-year-old Jeremy Mardis, belt buckled beside his father and dead from five bullets.
The video shows the SUV stopped alongside a central Louisiana road swarmed by police cars. The audio only starts after officers have fired 18 shots at the driver, Chris Few, who slumps to the side with his hands out the window. Officers don't realize there's someone else inside the SUV until minutes later when they finally check on Few, who survived. "There's a juvenile," one officers says, and moments later someone is heard vomiting.
"I never saw a kid in the car, bro," says an officer.
"Yeah," says the officer wearing the camera, "he's ahh...the kid is..."
The police shooting last November in Marksville, which is near the Mississippi River, attracted almost no national attention. The video has only been made public now because a judge ordered it released in an evidentiary hearing during the murder trial of the two officers who fired that night. Norris Greenhouse Jr. and Derrick Stafford, both city police marshalls, are both charged with second-degree murder.
Here is an edited version of the video:
Police chased Few for two miles after they saw him arguing with his girlfriend, and during that chase, officers say, Few rammed their car—though, if he did, it was at less than five miles per hour, KATC reported from testimony in the trial. The two officers said they fired in self-defense, but Few's car is stopped in the video when police shoot, and Few's hands are near the window.
By leading police on a two-mile chase, Few, who is white, put the boy's life at risk, and it's apparent officers didn't know about the boy and didn't intended to shoot him. However, the shooting still raises many of the same concerns that demonstrators with Black Lives Matter have protested recently in Charlotte, North Carolina, and are protesting in El Cajon, cities where unarmed black men were killed by police. Police have been criticized across the country for using excessive force, and prosecutors say this is another example.