OPEC's Deal to Cut Oil Production
The 14-member group has agreed to reduce output for the first time in eight years in an effort to boost prices.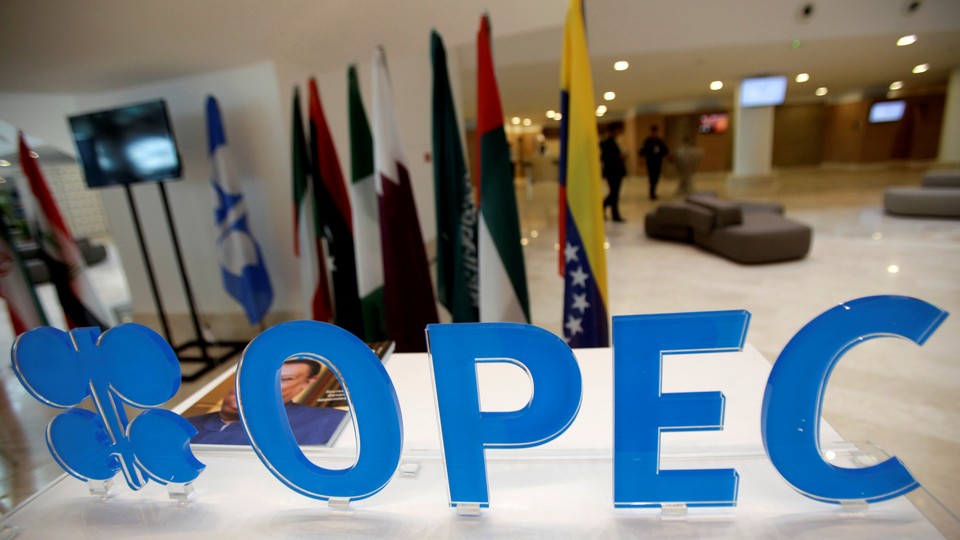 NEWS BRIEF The members of OPEC have agreed to reduce their production of crude oil for the first time in eight years.
After more than two years of falling oil prices, the Organization of the Petroleum Exporting Countries will cut output to between 32.5 million and 33 million barrels per day. That would bring levels down from around 33.24 million barrels per day.
The 14-member OPEC produces more than a third of the world's oil. The group's "exceptional decision" will help stabilize the market, Iranian Oil Minister Bijan Zanganeh said after a meeting Wednesday in Algeria's capital.
More on OPEC's decision, from The Wall Street Journal:
Iran, Libya and Nigeria are all trying to increase production, while countries like Venezuela and Algeria can ill afford to lose oil revenue by reducing output. Saudi Arabia, the group's largest producer, has been pumping at record levels in recent months and was expected to slow down output in the fall and winter anyway.

The meeting lacked the participation of the world's largest producer of crude oil, Russia, which is pumping record levels of oil. Russia isn't a member of OPEC but had been heavily involved in talks with the group about jointly slowing down production.
OPEC will meet in Vienna in November to determine further details of reduced production. Wednesday's accord comes more than two years since oil prices plummeted, going from over $100 per barrel to $60 per barrel by early 2015, and then settling below $30 per barrel at the start of 2016. After news reports about the deal emerged Wednesday, oil prices rose more than 5 percent, to over $49 a barrel.