The NFL's $100 Million Investment in Concussion Research
The league said Wednesday it would fund research on head trauma, which is believed to affect nearly one-third of all retired NFL players.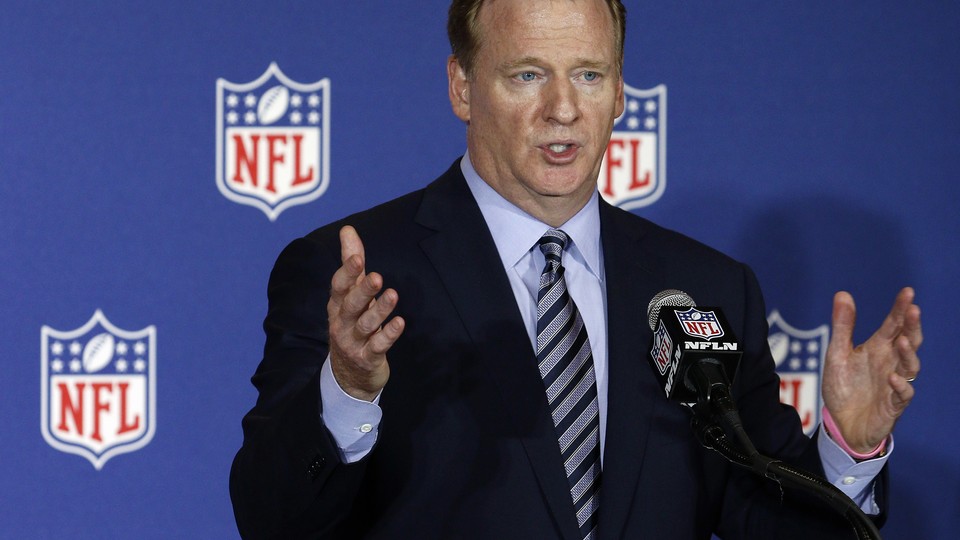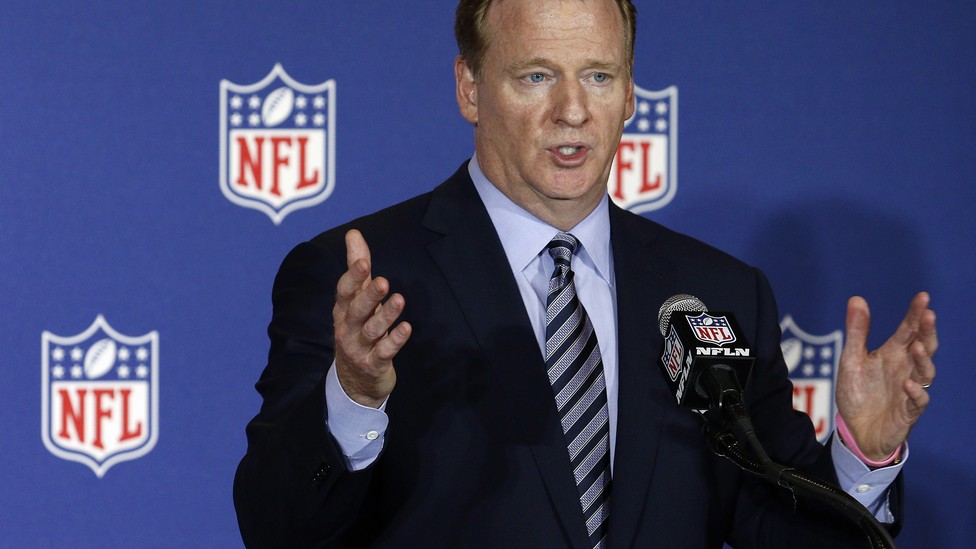 NEWS BRIEF Following intense scrutiny over its handling of football players' head injuries, the National Football League said Wednesday it would spend $100 million to fund research for the prevention, diagnosis, and treatment of concussions.
"The NFL has been a leader on health and safety in many ways, and we've made some real strides in recent years," Roger Goodell, the NFL commissioner, said Wednesday in a letter. "But when it comes to addressing head injuries in our game, I'm not satisfied, and neither are the owners of the NFL's 32 clubs. We can and will do better."
Goodell said 60 percent of the $100 million will go toward improving football equipment, like helmets. The remaining funds will go toward medical research examining the long-term effects of concussions and treatment methods. The NFL previously donated $30 million to the Foundation for the National Institutes of Health for medical research in 2012.
The NFL has long been criticized for its inaction regarding the long-term health effects the game has on its players. A PBS Frontline report last year found that NFL players experienced 199 concussions in the 2015 season. And after 5,000 former NFL players filed a lawsuit against the league in 2014 for allegedly concealing the dangers of concussions from them, the league stated in court that nearly one-third of its retired players are expected to develop some kind of long-term neurological trauma.
The NFL's announcement comes days after the league's season opener, in which Carolina Panthers' quarterback Cam Newton stayed in the game despite suffering repeated helmet-to-helmet hits. As my colleague Matt Vasilogambros noted, not a single penalty was given.