The Earthquake Near New Zealand
Civil-defense officials warned of a "potential tsunami threat" Thursday after the 7.1-magnitude tremor.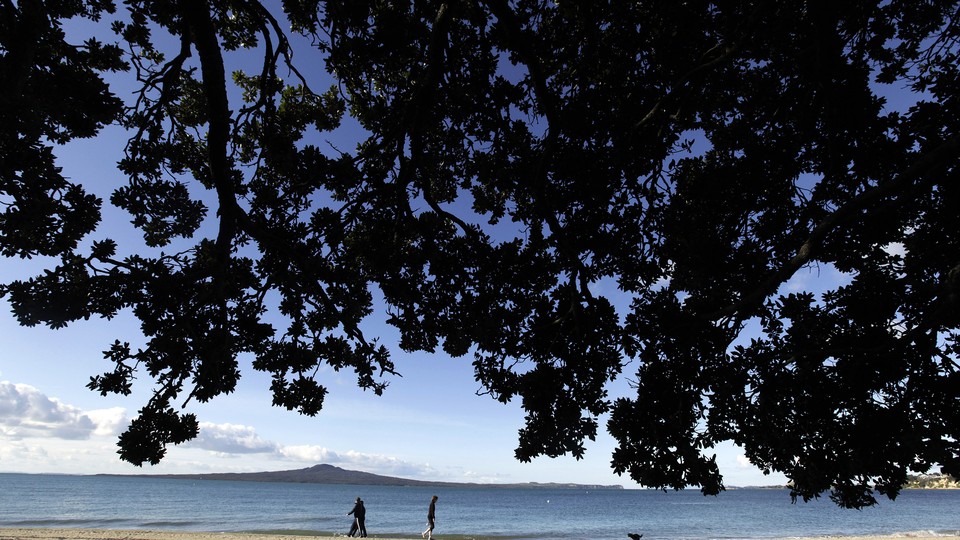 NEWS BRIEF A magnitude 7.1 earthquake struck near the northeastern coast of New Zealand at 4:37 a.m. local time Friday.
The tremor occurred 19 miles beneath the ocean about 103 miles northeast of the city of Gisborne, according to the U.S. Geological Survey.
New Zealand's Ministry of Civil Defense said there was a "potential tsunami threat" after the quake, a common warning in Pacific countries after a major seismic event.
There is a potential tsunami threat for New Zealand following the 7m earthquake near Te Araroa at 4.38NZ time today. #eqnz

— MCDEM (@NZcivildefence) September 1, 2016
New Zealand is still recovering from a 6.3-magnitude quake that struck off the coast of Christchurch in 2011, killing 185 people and devastating the city's infrastructure.
While Friday's earthquake is stronger than the 2011 temblor, it was also deeper beneath the ocean crust and further from land, making similar levels of damage unlikely.
This is a developing story and we'll update as we learn more.