Sainthood for Mother Teresa
Pope Francis on Sunday declared the nun to be Saint Teresa of Kolkata, 19 years after her death.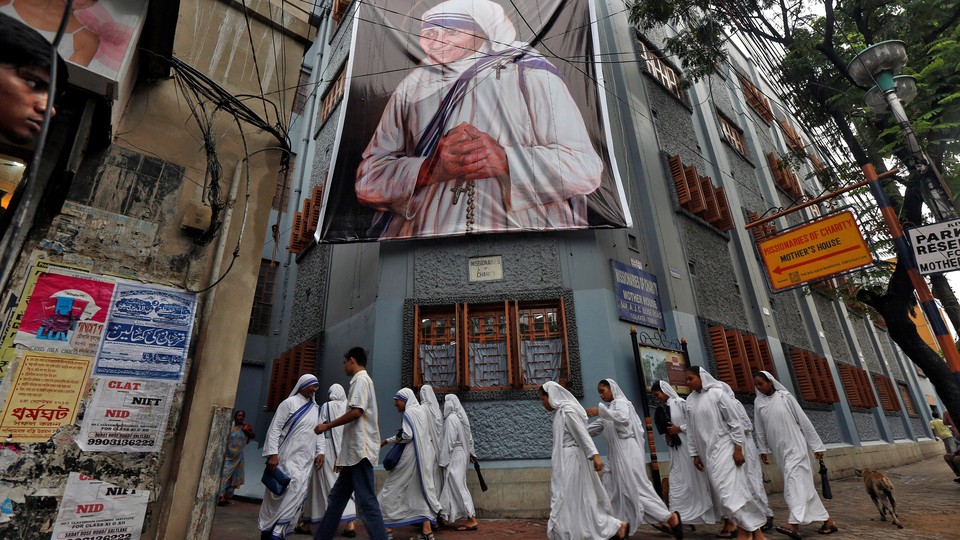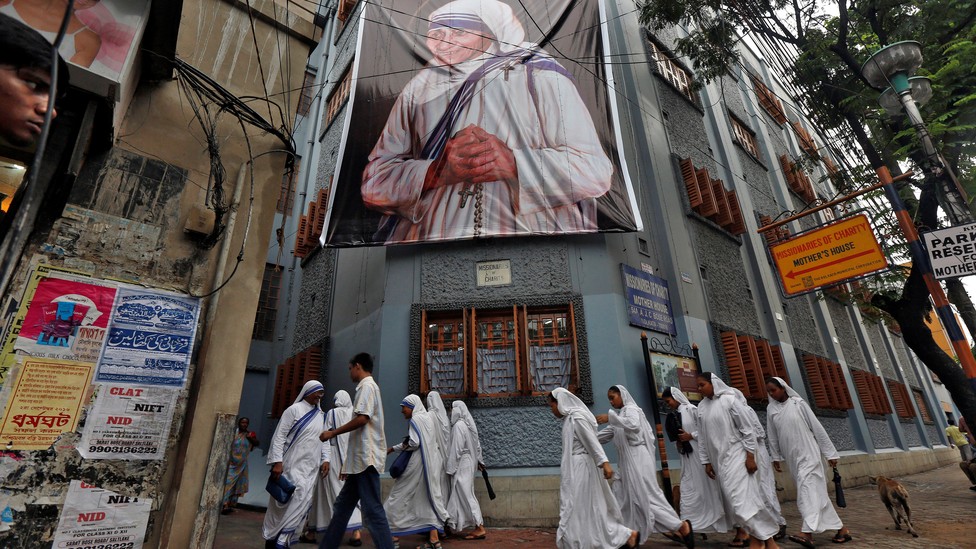 NEWS BRIEF Mother Teresa, the nun who devoted her life to working with sick and poor communities in India and elsewhere, was canonized as a saint on Sunday.
Pope Francis declared sainthood for Teresa during a ceremony at the Vatican in front of tens of thousands of people. Her canonization comes a day before the anniversary of her death in 1997.
"Her mission to the urban and existential peripheries remains for us today an eloquent witness to God's closeness to the poorest of the poor," the pope said. "Today, I pass on this emblematic figure of womanhood and of consecrated life to the whole world of volunteers: may she be your model of holiness."
Here was the scene in St. Peter's Square: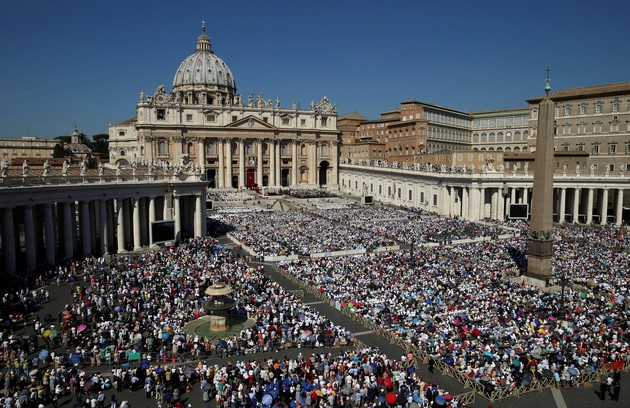 Teresa will now be known as Saint Teresa of Kolkata. She was born Agnes Gonxha Bojaxhiu in Skopje in modern-day Macedonia in 1910 to Albanian parents. She is known for founding the religious order Missionaries of Charity in 1950, an organization of nuns that is now active in more than 100 countries and cares for the impoverished and the sick, particularly people with AIDS, and orphans and the elderly. She won the Nobel Peace Prize in 1979 for her work. She died in 1997 at the age of 87.
Saint Teresa joins about 10,000 other official saints in the Catholic Church. Becoming a saint is not easy and can take decades, and the process for canonization usually begins five years after a candidate's death. "Because she was so widely admired among the faithful, however, Pope John Paul II waived that traditional waiting period, allowing the process to begin only 18 months after her death in 1997," explained Josh Ulick and Youjin Shin in The Wall Street Journal this week.
To become a saint, one must, as my colleague Kathy Gilsinan outlined last year, "1. be dead 2. have demonstrated 'heroic virtue' while alive and 3. perform miracles posthumously." She continued:
Modern miracles are mostly healings, and the Vatican reviews them with both doctors and theologians to make sure they are "complete," "instantaneous," "durable," and inexplicable but for the intercession of the holy person.
The Vatican acknowledged Teresa's first miracle in 2003, after the nun was said to have cured a woman with tumors in Kolkata. Her second miracle, recognized in 2015, involved curing a man with multiple brain abscesses in Brazil.
While many celebrated Teresa's path to canonization, others believe some of her actions were less than saintly. NBC News's Matt Bradley describes some of the criticism:
In the eyes of some, particularly in India, she put fame and piety before her mission of aid. Among other critiques, she has been accused of offering stingy or substandard medical care; of proselytizing to her patients; of claiming virtue in suffering rather than trying to alleviate it; cozying up to dictators; and of promoting her efforts to a global media eager for heroes.
The Vatican distributed 100,000 tickets for Sunday's canonization ceremony. The square was bursting with people, some waving the national flags of India, where Teresa arrived at 19 years old and where she would carry out most of her work.