The Attack in a Minnesota Shopping Mall
Family members identified the alleged attacker as 22-year-old Dahir Aden.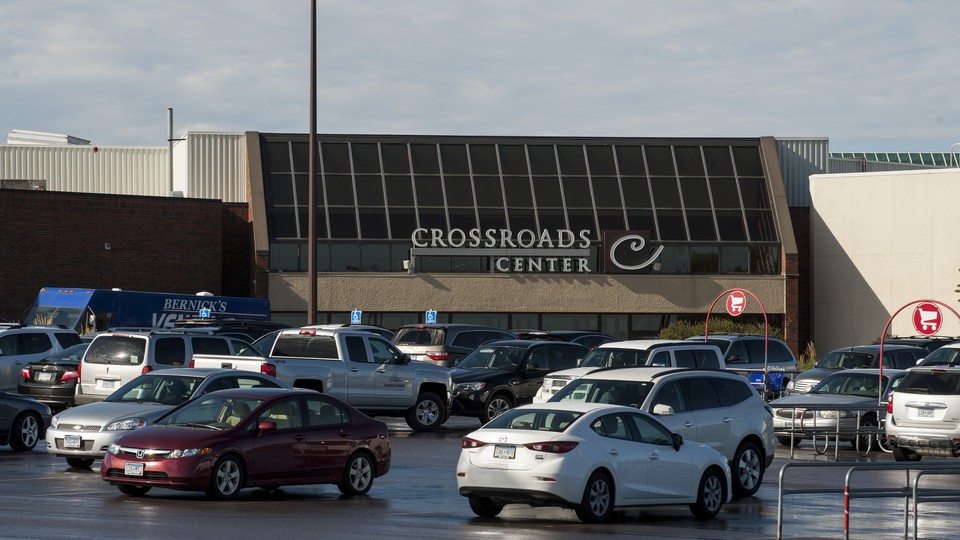 NEWS BRIEF The suspect behind the mall attack in Minnesota Saturday has been identified by family members as 22-year-old Dahir Aden, according to local media.
An off-duty police officer shot and killed the man who stabbed nine people at a St. Cloud shopping mall Saturday night. The suspect's family identified him as Aden, a Somali-American student at St. Cloud State University. The attacker was wearing a security guard's uniform and reportedly made a reference to Allah during the attack. None of the victims sustained life-threatening injuries.
Aden's father, Ahmed, told the Minneapolis Star Tribune the family first learned of the 22-year-old's death Saturday night from police, though they did not suspect his involvement until the FBI executed a search warrant for the family's apartment the following day. Authorities have not formally identified Aden as a suspect.
Aden's father said his son was born in Kenya, but grew up in the United States. Community members described him as an honors student who worked part-time as a security officer. They said he did not have a history of violence.
"The entire community is shocked by this incident," Abdul Kulane, a leader in St. Cloud's Somali-American community, said in a statement Sunday. "Our sympathy goes to the families and the victims and the entire community affected by this incident."
Members of the Somali community—said to be the largest in the diaspora—expressed fears of backlash.
"Let us not rush and jump into conclusions," Ahmed Said, executive director of the Somali American Relations Council, said in a statement. "We strongly stress that everybody calms down and focus on what unites us than what divides us in these difficult times."
The Islamic State claimed responsibility for the attack through the militant group's Amaq news agency. It identified the attacker simply as a "soldier of the Islamic State."
In a statement Sunday, Richard Thornton, the FBI's special agent in charge, said the incident is being investigated as a "potential act of terrorism," and said authorities do not yet know if the suspect was communicating with or was inspired by any foreign terrorist organizations.
David Kleis, the mayor of St. Cloud, praised Jason Falconer, the off-duty police officer, for his role in ending the attack. "He clearly prevented additional injuries and potentially loss of life," Kleis said. "His heroic actions are exemplary."