The Pieing of a California Mayor
Kevin Johnson, the Sacramento mayor and former NBA player, punched a man in the face after being hit with a pie.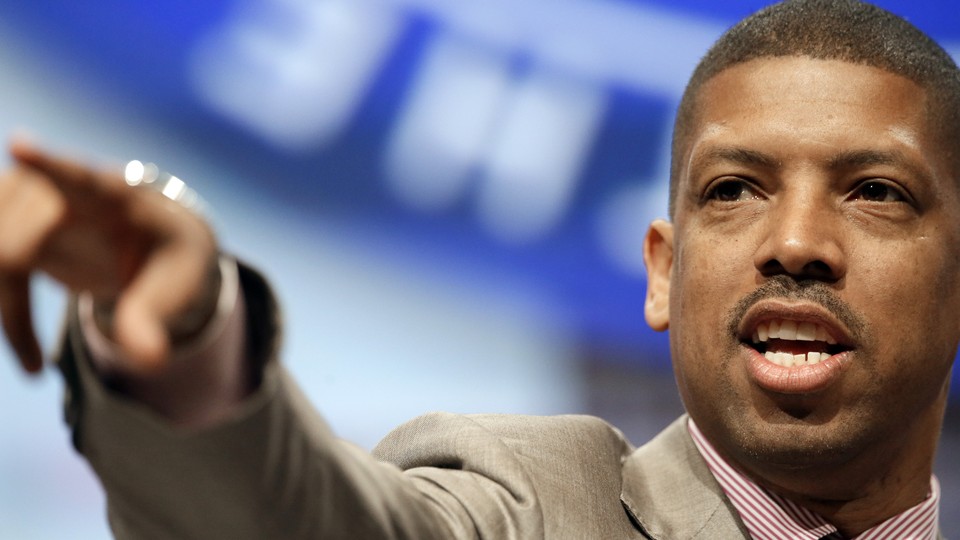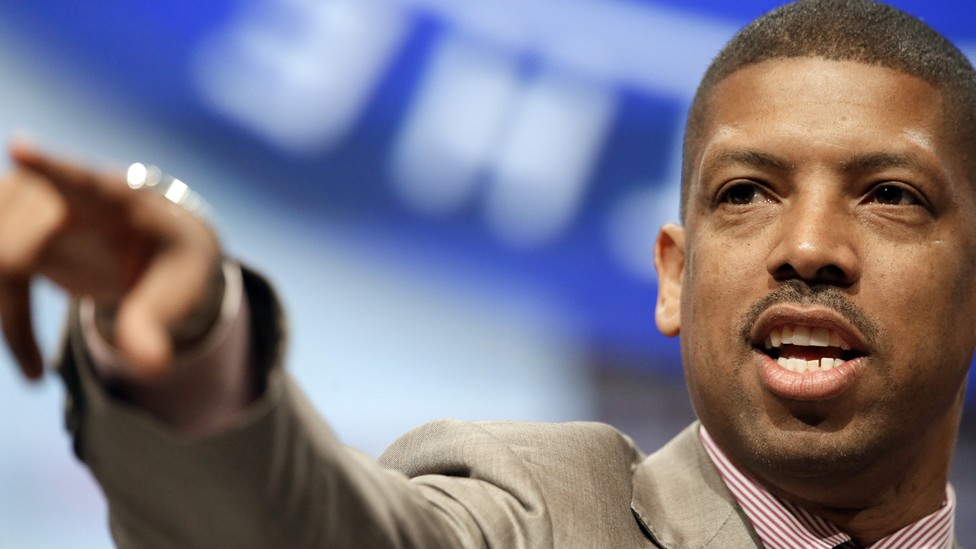 NEWS BRIEF Kevin Johnson, former NBA player and current mayor of Sacramento, California, was hit in the face with a pie Wednesday night. A man grabbed Johnson as he spoke at a high-school fundraiser promoting farm-to-fork food, and the mayor responded by tackling his assailant, then punching the man in the face.
Police arrested 32-year-old Sean Thompson in connection with the pieing, and he was charged with assaulting a public official, which is a felony.
Johnson's chief of staff, Crystal Strait, told The Associated Press the man pulled the pie (described as store-bought by the East Bay Express) from a bag and shoved it in the mayor's face. Strait said the mayor defended himself, and told the AP that it was not a funny situation at the time because no one could tell it was a pie the man held. The Express adds: "After this, the protester reportedly said something to Johnson. This prompted the mayor to allegedly tackle the protester and punch him in the face 'repeatedly,' more than half a dozen times, landing 'five to 10' blows."
The mayor later tweeted he was OK:
Appreciate everyone. I'm doing fine. Thank you to Sac PD for being there. Be safe everyone.

— Kevin Johnson (@KJ_MayorJohnson) September 22, 2016
The pieing occurred at Sacramento Charter High School, during its Seeds of HOPE dinner, in which local restaurateurs and students prepare a meal to raise money for the school. Before Johnson became mayor, he attended this high school, then went on to play basketball for the University of California, Berkeley, and later the Phoenix Suns.
It's not clear why Johnson was targeted. He has served two terms as mayor, and has said he will not seek a third term. His last two years in office were marred by a decades-old claim that he sexually abused a teenage woman when he played for the Suns. Police in Phoenix investigated, but no charges were filed. Johnson has denied any wrongdoing.
After the pieing, the Express reported Johnson was given a change of clothes and apologized to the crowd, which was greeted with applause. His accused assailant, Thompson, was treated for minor injuries.