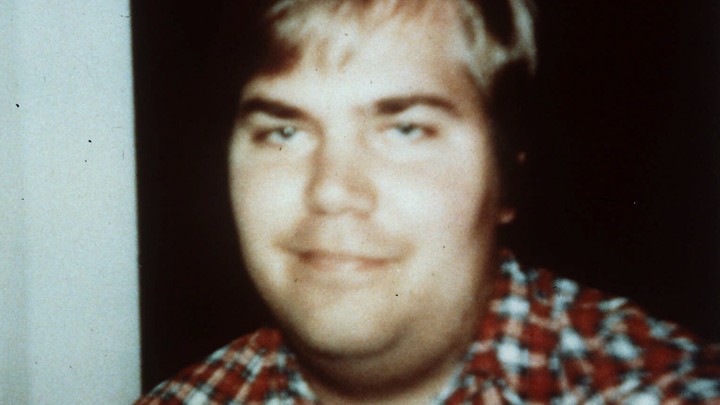 NEWS BRIEF John Hinckley was a mentally disturbed 25 year old in 1981 when he tried to assassinate President Reagan. A jury found Hinckley not guilty by reason of insanity, and ever since then he has lived in treatment at St. Elizabeths Hospital in Washington, D.C. But on September 10, he will take up new residence as a free man in Virginia in line with a judge's order last month.
Hinckley's long-time lawyer, Barry Levine, announced the date Thursday, saying, "I think he will be a citizen about whom we can all be proud." Hinckley will move in with his mother, who has a home in Williamsburg.
More than 30 years ago, Hinckley obsessed over Jodi Foster and her role in the 1976 film Taxi Driver, a story of a cab driver played by Robert De Niro who stalks a woman (played by Foster) and hopes to win her affection by killing a presidential candidate. Hinckley suffered from major depression and a psychotic disorder at the time, and he sought to emulate the movie's plot in real life. He stalked Foster at Yale University, where she was a student, and later followed President Jimmy Carter. When Reagan won the presidential election in 1980, Hinckley focused his obsession on him. On March 30, 1981, Hinckley shot Reagan in the chest and also wounded three others, including press secretary James Brady. Reagan eventually recovered.
Here's a photo of the moment just after the shooting:
Would-be Reagan assassin John Hinckley Jr. adjusts to life in Virginia https://t.co/26ao6MNSDw via @CBS6 pic.twitter.com/J3vqWV8MQ5

— WTVR CBS 6 Richmond (@CBS6) August 31, 2016
Hinckley has spent 34 years as a patient at St. Elizabeths Hospital. In the past decade, he has been given more freedom, traveling alone to visit his mother's home in Williamsburg. In that time, he's made more than 80 unsupervised trips out of the hospital, according to a court order released in July. In that order, U.S. District Judge Paul L. Friedman wrote that Hinckley, now 61, no longer poses a danger to himself or others, and for almost 30 years has shown "no signs of psychotic symptoms, delusional thinking, or any violent tendencies." The U.S. Secret Service has closely monitored Hinckley on many of his trips outside the hospital, usually while Hinckley makes visits to Wal-Mart, Petsmart, or Subway, like in this photo taken last month when Hinckley stopped for a sandwich.
Tastes like… freedom! A gray-haired, paunchy John Hinckley enjoys a Subway sandwich after… https://t.co/geWVtMmdG1 pic.twitter.com/6wgbVwFx94

— The Voice Gh (@TheVoicegh) August 14, 2016
After the jury found Hinckley not guilty by reason of insanity, many U.S. states rewrote their laws to make it harder for the accused to prove they are insane. Hinckley's case also changed gun-control laws. Brady, the press secretary injured in the shooting, spent much of his life fighting for stricter background checks for gun sales. He died in 2014, and police ruled his death a homicide.
Reagan ultimately forgave Hinckley. But when his release was announced in July, the Ronald Reagan Presidential Foundation and Institute said, "Contrary to the judge's decision, we believe John Hinckley is still a threat to others, and we strongly oppose his release."
Hinckley's lawyer, Levine, has said Hinckley's actions all those years ago do not reflect the motives of an inherently evil man. Instead, he said, they're the result of a mental illness. "He is profoundly sorry," Levine told The Washington Post in July, "and he wishes he could take back that day, but he can't."
We want to hear what you think about this article. Submit a letter to the editor or write to letters@theatlantic.com.