Why One NBA Star Skipped a Dinner With Army Cadets
Joakim Noah opposes war and said he would have felt uncomfortable at the West Point Military Academy event.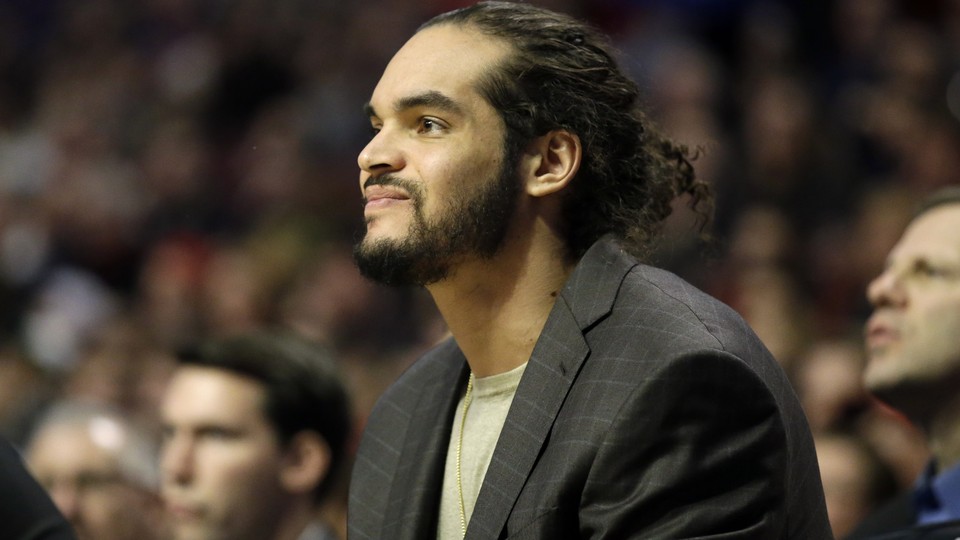 NEWS BRIEF One of the stars of the New York Knicks skipped an annual team dinner with Army cadets at the West Point Military Academy this week because of his pacifist views.
Joakim Noah, who was recently joined the team from the Chicago Bulls, opposes war and says he felt uncomfortable with the setting. He also did not attend a speech given by a retired colonel.
This is the third year the Knicks held their training camp at the academy.
Noah explained to ESPN:
It's hard for me a little bit. I have a lot of respect for the kids who are out here fighting. But it's hard for me to understand why we have to go to war, why kids have to kill kids around the world. So I have mixed feelings about being here. I'm very proud of this country. I love America but I just don't understand kids killing kids around the world.
He did speak with some of the cadets this week, but he says the conversation was "very sad."
Knicks coach Jeff Hornacek said he supported Noah's right to miss the dinner.
While his absence from the dinner was not an attempt to make a political statement, he says, Noah has not shied away from getting involved in advocacy in the past. His foundation, Noah's Arc, was active in Chicago and other cities to reduce gun violence.