Florida's First Hurricane in a Decade
Hurricane Hermine hit the state's panhandle coast Friday morning and left a trail of damage and flooding.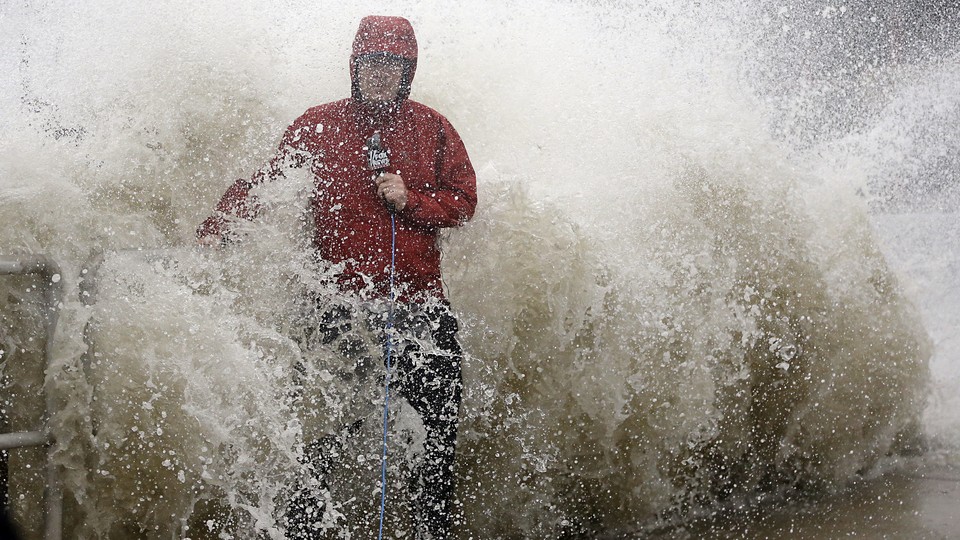 NEWS BRIEF Hurricane Hermine hit the Florida panhandle early Friday morning with sustained winds of 80 miles per hour. It is the first hurricane to make landfall in the state in more than a decade.
The hurricane struck south of Tallahassee at about 1:30 a.m. It toppled trees onto homes and knocked over power lines, but the most damage has been caused by heavy rains and flooding. Rain has pounded the area for the last two days, and about 10 more inches is expected. That, including a 12-foot storm surge of ocean waters, has forced some neighborhoods to be evacuated.
In some areas, rescue workers used boats to save people; residents returned to find the high waters had washed boats into front yards:
Shortly after Hermine made landfall, the winds slowed and it was downgraded to a tropical storm. About 100,000 people were without electricity Friday, and Florida's governor declared a state of emergency for 51 counties. The National Guard is preparing to join the recovery effort, the Associated Press reported. Hermine continued northeast through Georgia, where about 20,000 people were without electricity.
Hurricane Wilma was the last to make landfall in Florida. The Category 3 hurricane with winds up to 185 miles per hour hit southern Florida and caused massive damage, about $17 billion just in southern Florida.