The Chicago Hot Dog King and a Mysterious Gold Tooth
A World War II history buff says he may have found something that belonged to a famous Japanese naval commander.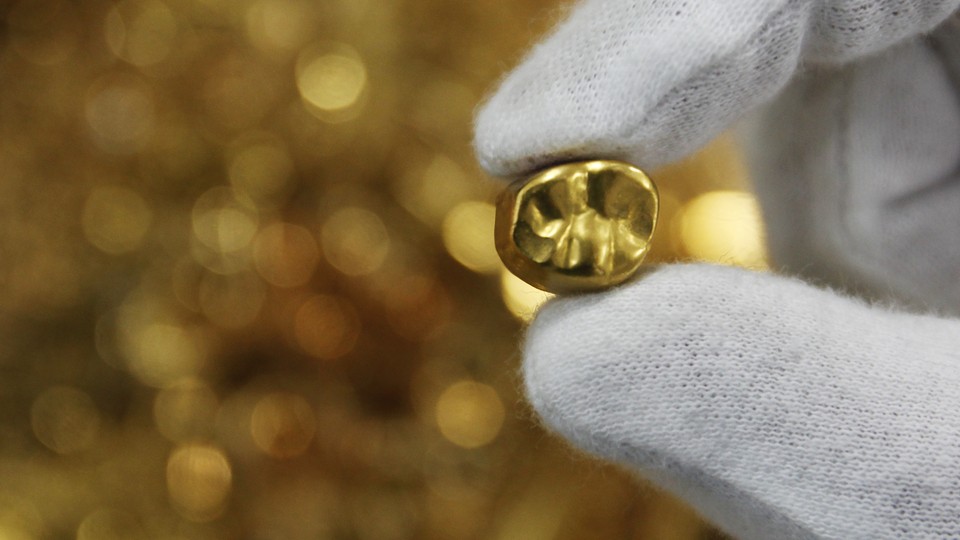 NEWS BRIEF More than 70 years after a revered Japanese commander was killed by U.S. forces in the South Pacific, his gold tooth may be in the possession of a Chicago hot dog magnate.
Dick Portillo, who sold his successful chain of diners for a reported $1 billion two years ago, says the tooth he recovered on an island in Papua New Guinea last year may have belonged to Isoroku Yamamoto, the commander who led the Japanese navy beginning in 1939. If the tooth is confirmed to be Yamamato's, Portillo wants to give it to the Japanese government, according to a Chicago Tribune story Monday about the find.
"I don't want to make any money," Portillo told the Tribune. "I don't care if I keep the tooth, you know what I mean? The value to me is the fun, the experience of doing that, the fact that I had a lot to do with it, and history."
About that history. In 1941, Yamamoto orchestrated the attack on Pearl Harbor, even though he opposed war with the United States. Two years later, in April 1943, the commander embarked on a tour of military units in the South Pacific to boost morale after Japan failed to retake the island of Guadalcanal from Allied forces. Japanese forces sent coded messages to those units about Yamamoto's visit. The U.S. navy intercepted and decrypted these messages, and warplanes were dispatched. On April 18, 1943, U.S. aircraft shot down the plane carrying Yamamoto, killing everyone on board. The plane crashed in thick jungle of the Papua New Guinea island of Bougainville, and tourists can visit and see the wreckage today.
Portillo, a 76-year-old former Marine, is a World War II history buff, according to the Tribune. He has organized at least five expeditions to South Pacific sites that played important roles in the war. In July 2015, he led a team to Bougainville to survey the wreckage of Yamamoto's plane. One of the members of the group, a retired professor, crawled through the fuselage, and on his way out spotted something shiny in the mud nearby: the gold tooth.
Portillo bought it for $14,000 from the local clans who oversee the wreckage site. Back in the U.S., dentists verified it was a human tooth that was forcefully removed. Portillo is still working with contacts in Japan and U.S.-based researchers to confirm whether it came from Yamamoto's mouth. That may be difficult since the plane was carrying 10 other men that day, and there are no dental records for Yamamoto, who was cremated after his death.
But Portillo, who keeps the tooth inside a prescription medicine bottle, is not deterred. "I'll do whatever it takes to find out," he said.