The Handshake Behind a Swiss Controversy
A local school council in Switzerland said a Muslim boy must shake his female teacher's hand, regardless of his religious objection.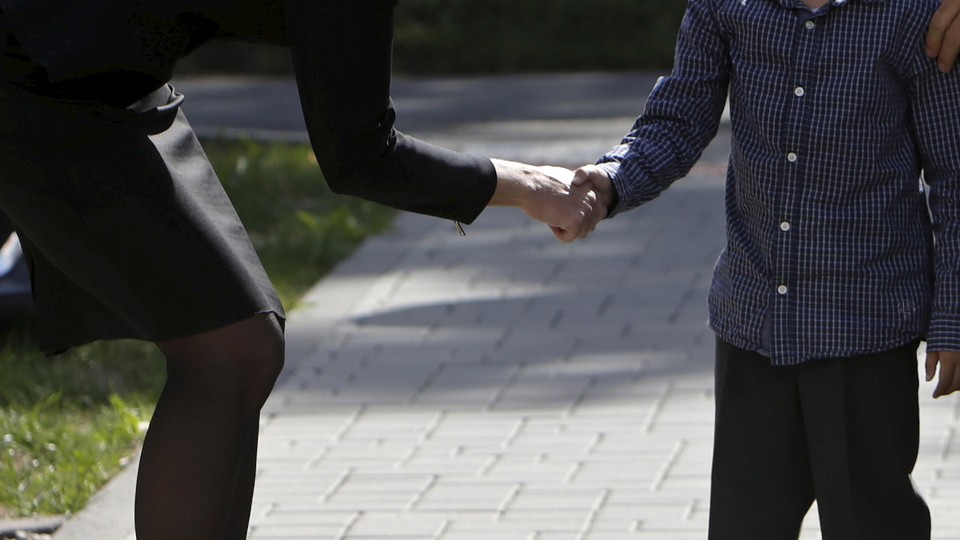 NEWS BRIEF A Muslim teenager in Switzerland must shake the hand of his female teacher, a local school council said this week.
The 15-year-old boy had previously objected to the traditional Swiss gesture, which is mandatory before class begins, on a religious basis. A strict interpretation of Islam does not allow members of the opposite sex to touch unless they are family.
In May, the school in Therwil, a municipality an hour west of Zurich, told the boy and his older brother that if they didn't comply their family could face a $5,000 fine. Their parents soon appealed the decision, and the older brother left the school in June.
This week, the school council rejected their appeal, ordering the 15-year-old boy to shake his teacher's hand or face disciplinary action. Following Swiss tradition is a "standard of decency," council head Monica Gschwind said in a statement after the decision was announced. She added:
Shaking hands with teachers is deeply rooted in our society and culture... For me it is clear: the handshake is enforced—no ifs, no buts.
The family has 10 days to appeal the council's decision, which would then go to regional government. Officials there have previously said "the integration of foreigners significantly outweighs the freedom of conscience of the students." Switzerland's efforts to integrate the country's 5 percent Muslim population have been the source of controversy before, including when voters banned the construction of minarets and when one region banned burqas.