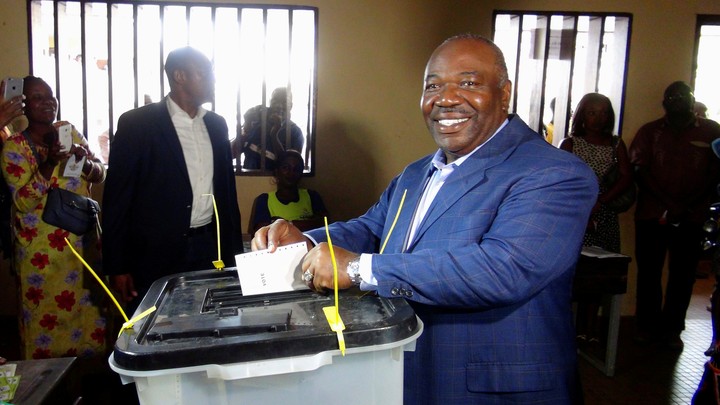 Gabon's government said this week it will recount the votes from the contested presidential election, but failed to mention the ballots had been burned.
Last month's election saw President Ali Bongo re-elected by a slim margin of 5,594 votes. As we previously reported, the results were met with deadly protests, allegations by the main opposition of a rigged election, and calls for a recounts from international observers. The government relented, agreeing to a recount.
But Michael Moussa-Adamo, Gabon's ambassador to the United States, told Foreign Policy Wednesday that all of the ballots from the election were burned after the votes were counted, making the promised re-tallying "more of a review and a tabulation than a recount." Here's more from Foreign Policy:
"At every single voting station, the results are read out openly in front of everybody, then everything is tallied, there's a tally sheet, and the actual ballots are burned in front of everybody," Moussa-Adamo told FP. Additionally, he said, members of the opposition and ruling parties as well as the independent electoral commission sign the sheets before the ballots are burned.  

An actual recount of individual votes would be impossible, he said, because "the only thing that remains are the tally sheets."
Moussa-Adamo accused Jean Ping, the opposition's presidential candidate, of attempting to "create chaos" in an effort to secure the presidency for himself. Reuters reports that Gabonese government officials warned Ping could face arrest if the results of the recount, which are expected to be announced by the country's Constitutional Court on Friday, are met with further unrest.
Contested elections are not unprecedented in Gabon, where a recount was issued during the country's 2009 presidential election, in which Bongo was first elected. However, it remains unclear if the immediate burning of ballots is a common practice. A July report by the National Democratic Institute, a U.S.-based election-monitoring organization, said ballots are burned after the vote has been tallied, though it cautioned that "burning of counted ballots should await the conclusion of the complaints period in case additional evidence is needed by candidates and parties."
We want to hear what you think about this article. Submit a letter to the editor or write to letters@theatlantic.com.