Gabon's Electoral Recount
The decision follows international pressure and violent protests against last month's vote.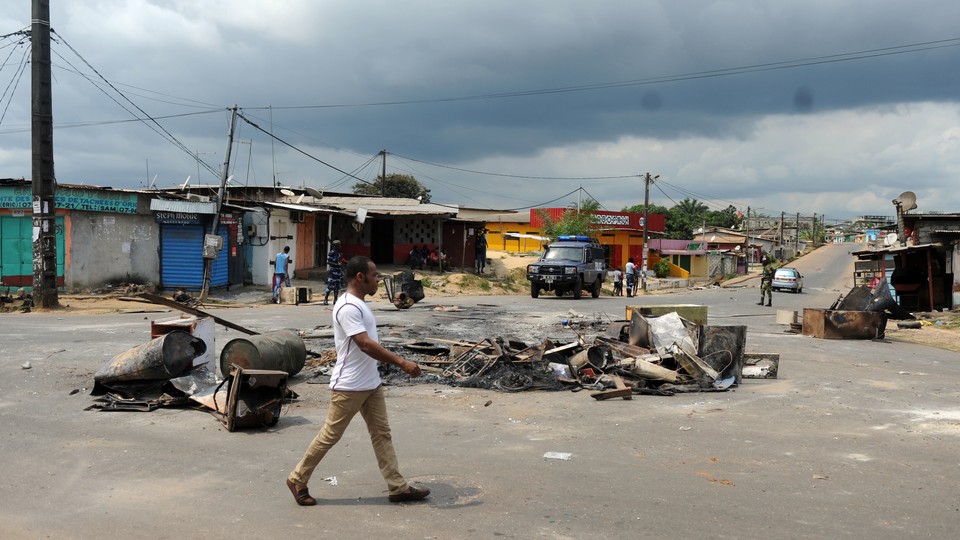 NEWS BRIEF The Gabonese government will conduct a recount of the vote from last month's contested presidential election, the country's ambassador to the United States announced in a letter to The New York Times.
"The State Department and the African Union stated that any challenge to the election results conform to Gabonese election law," Michael Moussa-Adamo, the Gabonese ambassador, said. "The Constitutional Court's review will also conform to the law. A recount of the vote will be completed by the Constitutional Court and the winner confirmed."
Moussa-Adamo did not specify when the recount would take place.
As we previously reported, Gabon's elections ended in violent protest following the announcement the incumbent president, Ali Bongo, the son of longtime leader Omar Bongo, had won re-election by a narrow margin of 5,594 votes—a result supporters of the rival candidate, Jean Ping, call rigged. The announcement resulted in protests, in which the country's National Assembly building was set on fire, at least six people killed, and more than 1,000 arrested.
Ping rejected the results and echoed calls made by the United States, France, Canada, and the European Commission urging the government of the West African country to release the election results from individual polling stations.
Electoral recounts are not unprecedented in Gabon. During Bongo's last presidential election in 2009, in which Bongo was first elected, the Constitutional Court issued a recount that upheld his victory, though the percentage of votes changed slightly.