Ali Bongo's Controversial Win
Gabon's Constitutional Court reaffirmed the incumbent president's victory in last month's elections, though the opposition rejected the ruling.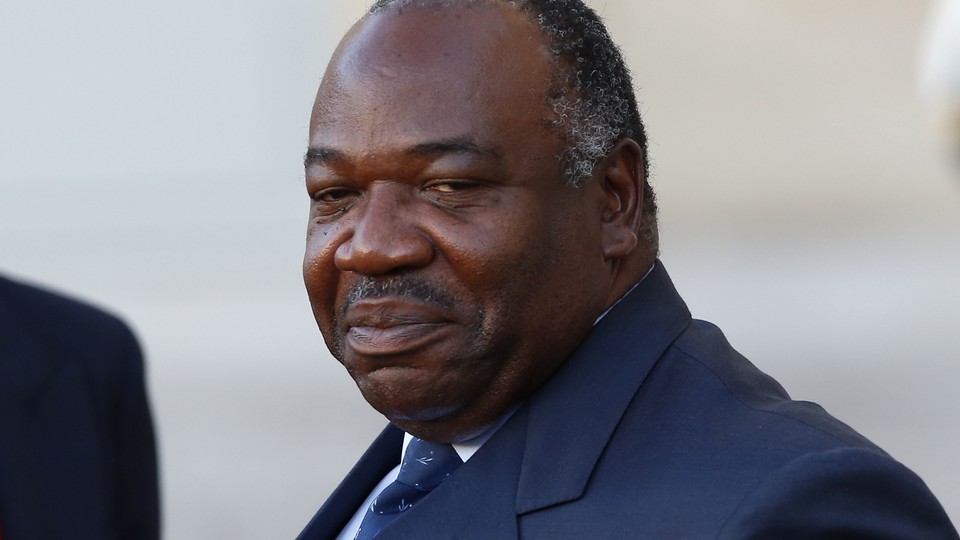 NEWS BRIEF Gabon's Constitutional Court upheld President Ali Bongo's victory in the country's contested presidential election, rejecting opposition leader Jean Ping's challenge that the results were rigged.
Aujourd'hui je suis Président de la République Gabonaise, je suis le Président de tous les Gabonais et je souhaite rassembler #DirectABO

— Ali Bongo Ondimba (@PresidentABO) September 24, 2016
"Today I am President of the Gabonese Republic, I am the President of all Gabonese and I wish [the country] to come together," Bongo said.
As we previously reported, last month's presidential election in the West African country came under international scrutiny last month when Bongo, the son of longtime President Omar Bongo, was declared the winner by 5,594 votes. The official results showed Bong receiving 95 percent of the vote in a province that saw a 99.9 percent turnout rate—results Ping's supporters dismissed.
Ping appealed to the Constitutional Court for a recount, which the court agreed to despite the fact the ballots had been burned. But after re-examining the results, the court canceled the results from 21 stations due to irregularities, and gave Bongo a higher share of the vote: from 49.85 percent of the vote to 50.66 percent.
The European Union's electoral observation mission in Gabon issued a statement Sunday expressing its doubts over the court's ruling, saying the court was "unable to satisfactorily rectify anomalies observed during the count."
Following the ruling, Bongo called for unified leadership and called for a meeting with opposition leaders, including Ping. It appears unlikely, however, that such a meeting will take place. Ping accused the court of manipulating the results in Bongo's favor, and urged his supporters to "remain vigilant and mobilized."
"2016 will not be a repeat of 2009," Ping said in a statement. "We are going to ensure that the choice of the people of Gabon is respected."
Gabon faced a contested election in 2009 when Bongo first ran for president. On that occasion, following an outbreak of violent protests, the Constitutional Court conducted a recount that upheld Bongo's victory.
Government officials previously warned Ping could be arrested if the results of the recount were met with continued unrest. No protests, however, have been reported.