An Arrest in the Florida Mosque Fire
Police say tips from the community led them to a man who has previously posted anti-Muslim messages on Facebook.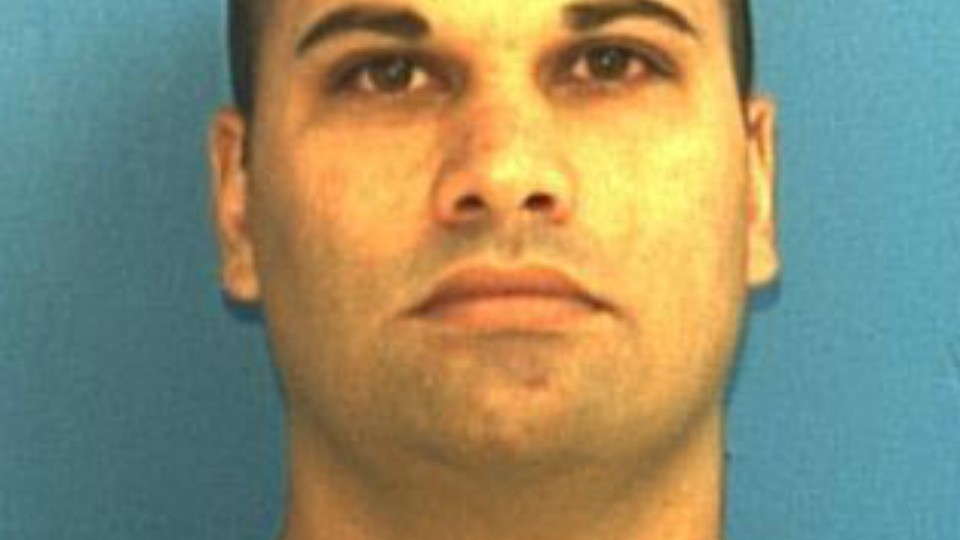 NEWS BRIEF Police in Florida arrested a man Wednesday in connection with setting fire to the mosque where Omar Mateen, the gunman in the Pulse nightclub massacre, had worshipped.
The St. Lucie County Sheriff's Department said officers were interrogating Joseph Michael Schreiber, a 32-year-old who lives near the mosque, and who has written anti-Muslim Facebook posts. Officers said they received tips from the community connecting Schreiber to the fire at the Islamic Center of Fort Pierce, and that surveillance footage captured a man approaching the mosque on a motorcycle with a bottle of liquid and some papers, then leaving after a sudden flash. Schreiber faces arson charges, which when coupled with a hate-crime charge, could be a first-degree felony that carries a sentence of up to 30 years.
The fire to the church was set around midnight Sunday, the 15th anniversary of the September 11 attacks in New York, which corresponded with the Muslim holiday Eid al-Adha. Investigators searched Schreiber's home for evidence, and culled information from social media that would support a hate crime charge.
According to the Associated Press, one post Schreiber made in July read:
"IF AMERICA truly wants peace and safety and pursuit of happiness they should consider all forms of ISLAM as radical. ... ALL ISLAM IS RADICAL, and should be considered TERRORIST AND CRIMANALS (sic) and all hoo (sic) participate in such activity should be found guilty of WAR CRIM (sic) until law and order is restored in this beautiful free country."
Since the shooting at the Pulse nightclub that killed 49 people—the worst mass shooting in U.S. history—the Islamic Center of Fort Pierce has received numerous threats. The mosque has increased security, but that has not stopped its congregants from being harassed. One Muslim man was beaten up in the parking lot. On another day, a group of motorcyclists circled the mosque and threatened people as they left.
The Council of American-Islam Relations (CAIR) has said nationwide attacks against Muslims and mosques has increased. The organization said this year is on pace to beat the record-high number of attacks and incidents of harassment and intimidation set in 2015. CAIR has even begun offering rewards for tips to police in any case where Muslims may have been targeted because of their religion.