The Deal to Share the North American Fish and Chips Supply
Canada and the U.S. agreed to split the remaining cod in the Atlantic Ocean.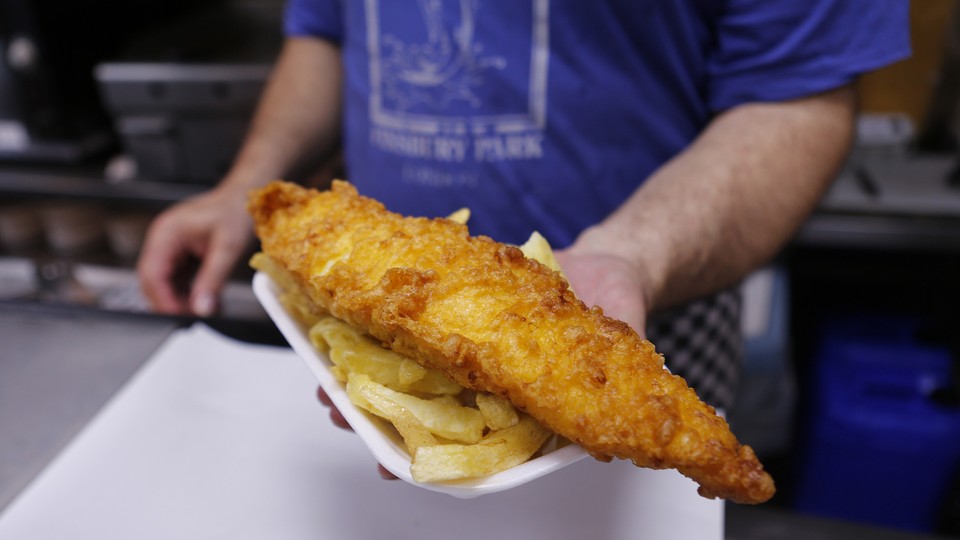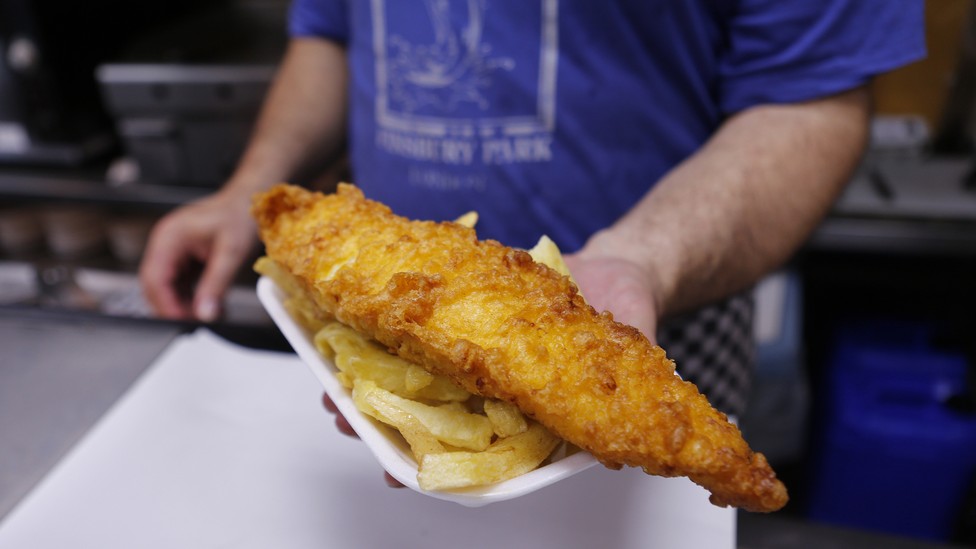 NEWS BRIEF There's a looming fish and chips crisis in the United States.
The number cod, the fish most used in the popular pub dish, is in decline in the waters off New England, and it seems overfishing and warming ocean temperatures as a result of climate change are to blame.
The U.S. and Canada have come to a deal on how to divide what remains of the North American cod supply in parts of the Atlantic Ocean. The Associated Press has the breakdown:
The countries have agreed to set the total allowable catch at 730 metric tons next year. The U.S. will be allowed to take 146 metric tons and Canada will get the rest…

The agreement with Canada represents an 8 metric ton increase for the U.S. and a 96 metric ton increase for Canada, leaving some in the U.S. fishing industry irked.
American fisherman can still get cod in other parts of the Atlantic Ocean, most notably in the Gulf of Maine. But their supply has been limited in recent years.
But before people start rushing to their local pub to get what fried cod remains, two other countries may be able to help fill American fish and chips needs. Norway and Iceland still have a booming cod industry.