FIFA's Internal Ethics Inquiry
Soccer's governing body is investigating three former officials for ethics violations after they were found to have secretly gifted themselves tens of millions of dollars.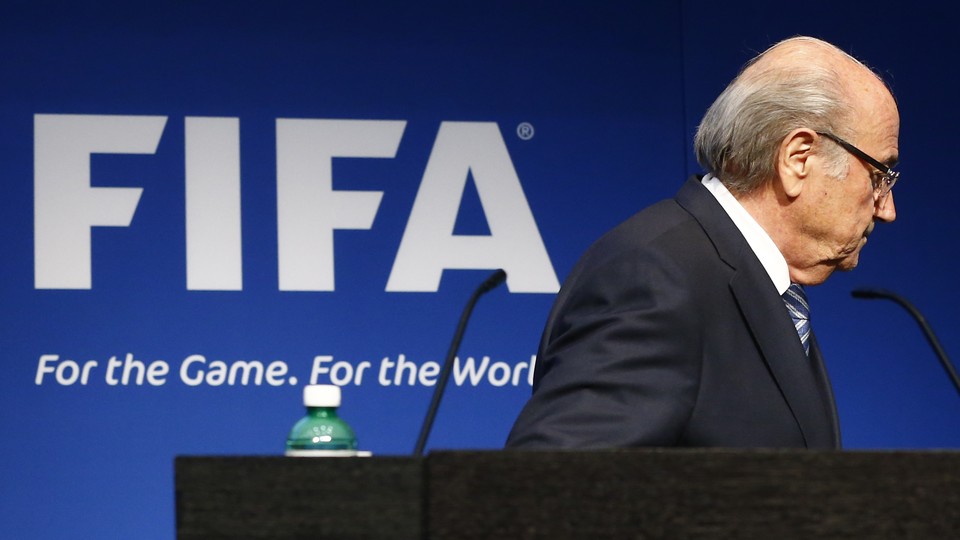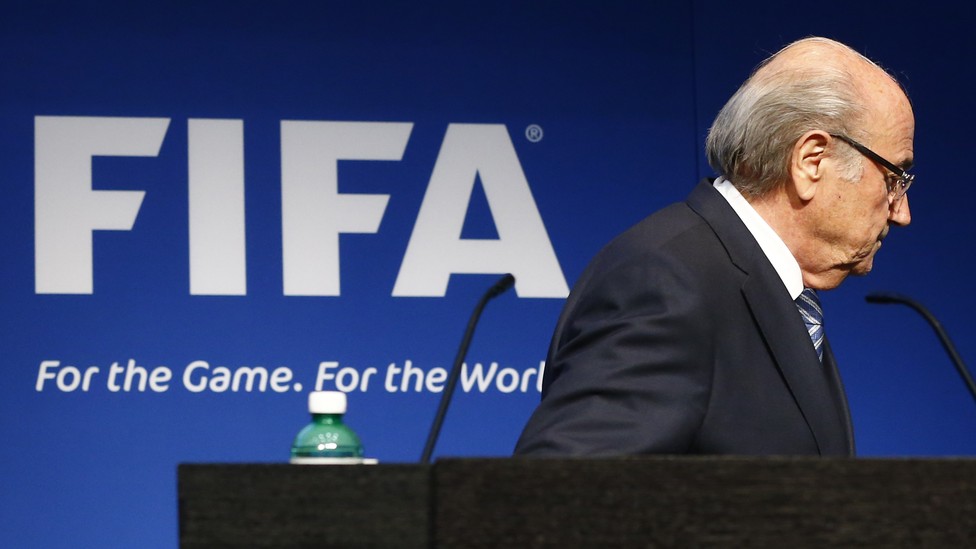 NEWS BRIEF Sepp Blatter, the disgraced former FIFA chief, and two of his top deputies, are being investigated by soccer's governing body, months after they were suspended after it was revealed the men had gifted themselves millions of dollars in secret bonuses and salary increases.
Djimbaraye Bourngar, the deputy chairman of the ethics committee's investigatory chamber, opened an investigation Friday into Blatter, FIFA's former president, Jérôme Valcke, the organization's former secretary general, and Markus Kattner, former chief financial officer and deputy secretary general. All three men will be investigated for five alleged violations of FIFA's Code of Ethics (FCE), including general rules of conduct, loyalty, conflicts of interest, offering and accepting gifts and other benefits, and bribery and corruption.
Kattner will also face an investigation into a possible violation of article 16 of FCE, which deals with confidentiality.
As my colleague J. Weston Phippen previously reported, a Swiss police raid of FIFA's Zurich offices in June uncovered evidence revealing the three men had secretly approved bonuses for each other between 2011 and 2015 totaling nearly $80 million. The discovery resulted in the firing of Kattner, and the suspension of Blatter and Valcke for six and 10 years, respectively. Both suspensions came with a ban from all football-related activities for the duration of the suspension.
The ethics committee also handed a life ban from all football-related activities and a $1 million fine to Jeffrey Webb, FIFA's former vice president. The ban, which takes effect immediately, follows Webb's guilty plea in November in which he admitted to racketeering conspiracy, wire fraud, and money laundering.