The Shooting of an Unarmed Black Man in Oklahoma
Dashboard camera footage shows Terence Crutcher had his hands in the air when he was fatally shot by police last week.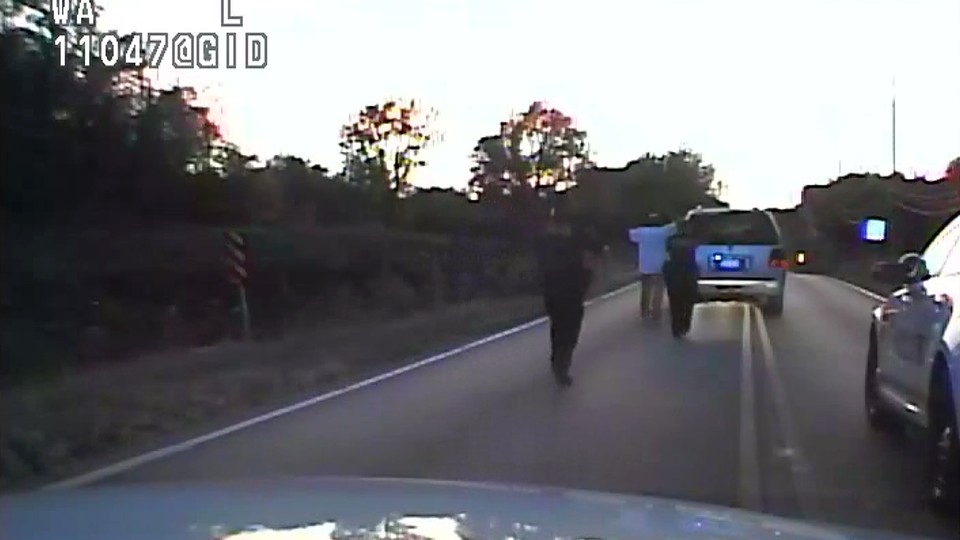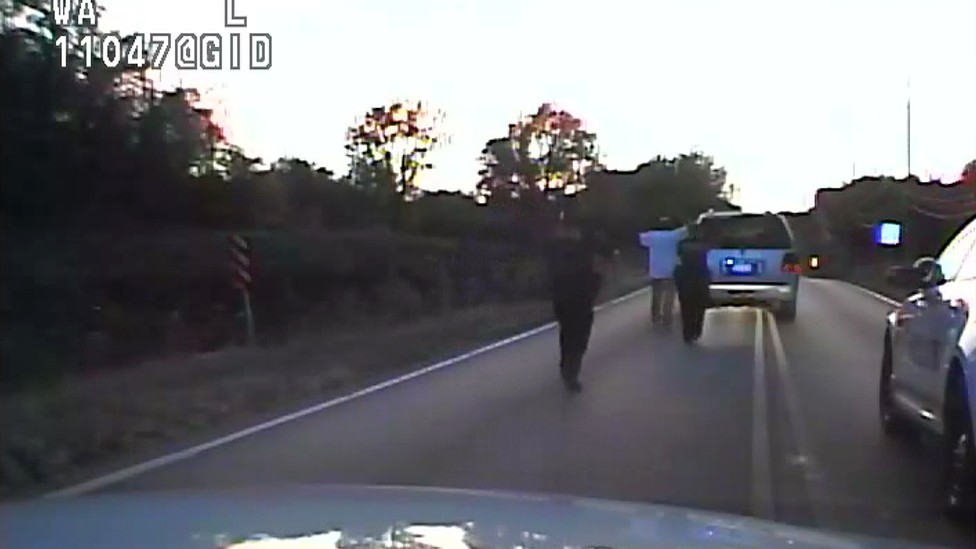 NEWS BRIEF Footage released Monday by Tulsa police shows 40-year-old Terence Crutcher was unarmed and held his hands in the air when he was fatally shot by officers last week.
Police released the footage Monday. It can be found here and may be disturbing to some viewers.
"The video is very disturbing, it's very difficult to watch," Tulsa Police Chief Chuck Jordan said in a press conference Monday before the video's release. "We will do the right thing—we will not cover anything up."
The footage comes from the dashboard camera of a police car that responded to a report of a stalled SUV in the middle of the road in Tulsa. The video shows the car arriving at the scene, where another police car is stopped behind the disabled SUV. Crutcher can be seen walking away from the cop cars and toward the driver's side of his car, with his hands raised over his head. One police officer follows him, her gun pointed at his back. Three officers join her, obscuring the camera's view of Crutcher. Crutcher then collapses to the ground. One of the officers' voices can be heard saying, "Shots fired."
The department identified two officers involved in the shooting, according to the Associated Press. The first, Tyler Turnbough, was said to have fired a stun gun at Crutcher. The second, Betty Shelby, fired the shot that killed him. Shelby, who has served as an officer in Tulsa since 2011, was placed on paid leave.
Police spokeswoman Jeanne MacKenzie said Saturday that Crutcher refused the officers' commands to put his hands up. Members of Crutcher's family, who saw the video before to it was released to the public, said the footage contradicts that claim.
"We saw that Terence did not have any weapon. Terence did not make any sudden movements. We saw that Terence was not being belligerent," Damario Solomon-Simmons, an attorney for Crutcher's family, said in a press conference Monday.
Soloman-Simmons said the video also raises questions about when Crutcher died. Police said he died Friday night in a hospital after the shooting.
MacKenzie said the county would investigate whether Crutcher's civil rights had been violated and if criminal charges should be brought against the officers responsible, assuring that "we will achieve justice in this case."
Danny Williams, the U.S. attorney for the Northern District of Oklahoma, said the Department of Justice would conduct a separate civil-rights investigation.
This incident is the latest in a number of officer-involved shootings of unarmed black men in the United States this year. According to a database of officer-involved deaths maintained by The Guardian, Crutcher is one of 32 unarmed black men to be killed by police in the United States this year.