The Toppling of an Iconic Sandstone Formation in Oregon
State officials are investigating a video that shows eight vandals pushing the pedestal down.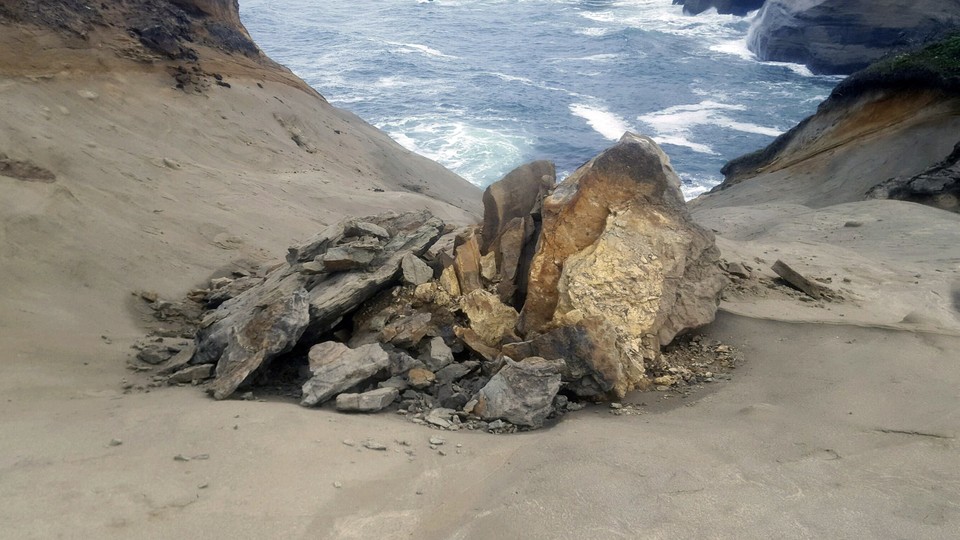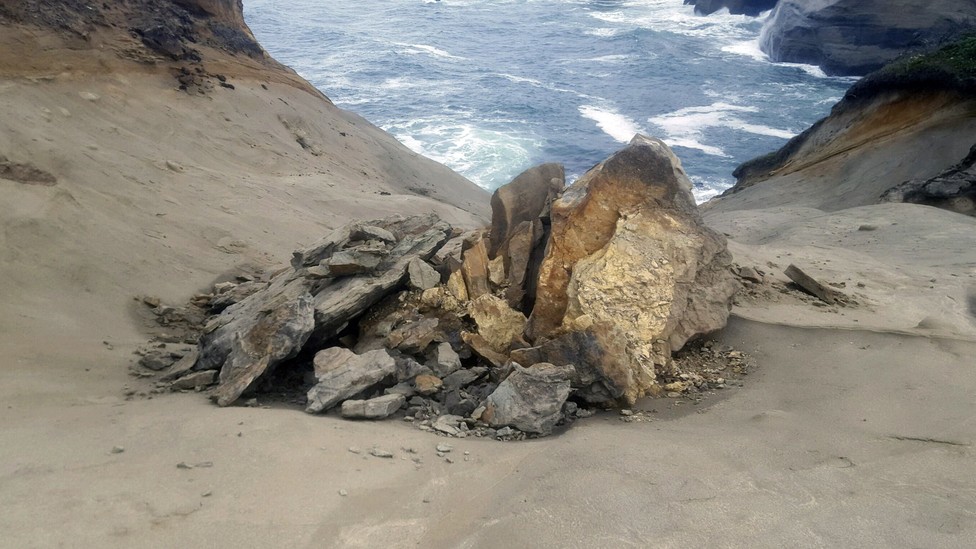 NEWS BRIEF The Duckbill was popular among visitors to Cape Kiwanda along Oregon's northern coast. Whether it was the subject of photos looking out into the Pacific Ocean or just something to climb, the 10-foot-tall limestone pedestal was an iconic part of the state park.
Now, the natural formation, shaped from centuries of erosion, is a pile of rubble after a group of vandals—as yet unidentified—toppled the landmark last month.
David Kalas was visiting the cape when he saw a group of eight people pushing the pedestal. Initially, he didn't think they could topple it. But then, as it started moving, he began recording the incident, showing them succeeding:
The vandals explained their logic to Kalas, the videographer, which he relayed to KATU News:
I asked them, you know, why they knocked the rock down, and the reply I got was: their buddy broke their leg earlier because of that rock. They basically told me themselves that it was a safety hazard, and that they did the world or Oregon a favor.
After they toppled the rock, Kalas says they stood on the pile of shattered rocks "laughing, smiling, giggling."
The Oregon Parks and Recreation Department says it is investigating the vandalism along with the Oregon State Police. If caught, the vandals could face fines of up to $435.