Funding for Body Cameras
The U.S. Department of Justice is giving more than 100 police agencies $20 million for the technology.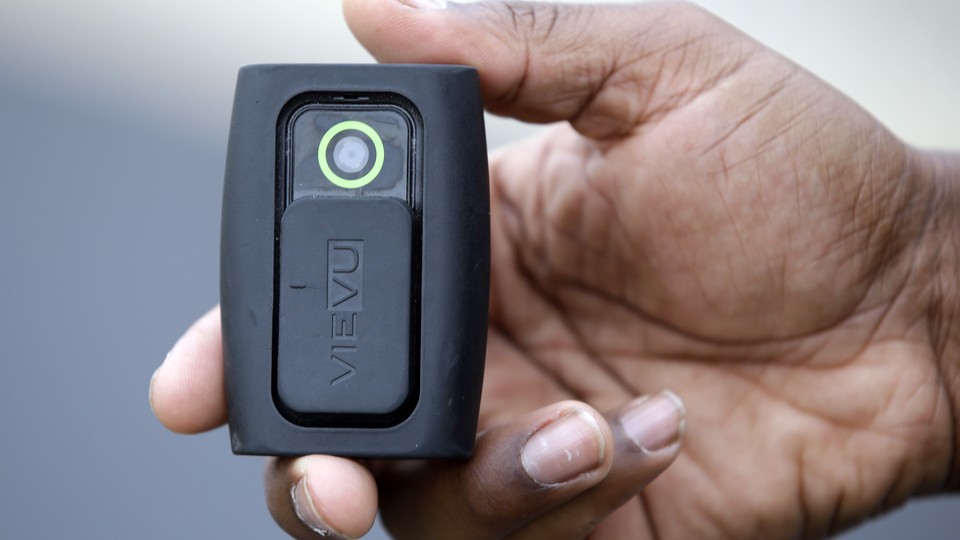 NEWS BRIEF The U.S. Department of Justice awarded Monday more than 100 police departments across the country with money to help pay for body cameras.
The award totals $20 million, and is an effort to restore the public's trust in law enforcement after high-profile instances of black men being shot by police. The winning agencies are in 32 states, Puerto Rico, and include some Native American tribal departments.
In a statement, Attorney General Loretta E. Lynch said:
As we strive to support local leaders and law enforcement officials in their work to protect their communities, we are mindful that effective public safety requires more than arrests and prosecutions. It also requires winning – and keeping – the trust and confidence of the citizens we serve.
Body cameras have been pointed to as a solution to growing mistrust of officers in some communities. An increasing number of more and more videos—sometimes captured by cell phones—show questionable tactics used by police to subdue people, often black men. The fight for transparency and what police say is the need to maintain integrity in their investigations often puts the public and police departments at odds. This was clear in the case of Chicago's Laquan McDonald, killed in 2014. Police fought the release of the video for more than a year, but when the video finally became public it led to murder charges for the officer who shot and killed McDonald.
In North Carolina, just this past week, police released footage in the shooting of Keith Lamont Scott, another black man killed after police stopped him. In Scott's case, it still isn't clear if he was armed or not. Police argue they repeatedly asked him to drop a gun, but Scott's family say he was holding a book.
As Reuters pointed out, the government's theory that body-camera footage will increase public trust has little scientific backing. A 2014 study by an Arizona State University professor found little change in the public's perception of Phoenix police officers after its department implemented body cameras. The study did find, however, a shift in how officers behaved:
Our findings suggest that officer worn body cameras may increase officer productivity, reduce the number of complaints against officers, decrease the number of founded complaints against them, and increase the effectiveness in which criminal cases are processed in the courts.