When an NBA Star's Rape Accuser Is No Longer Anonymous
A federal judge said the woman suing Derrick Rose must be named in court.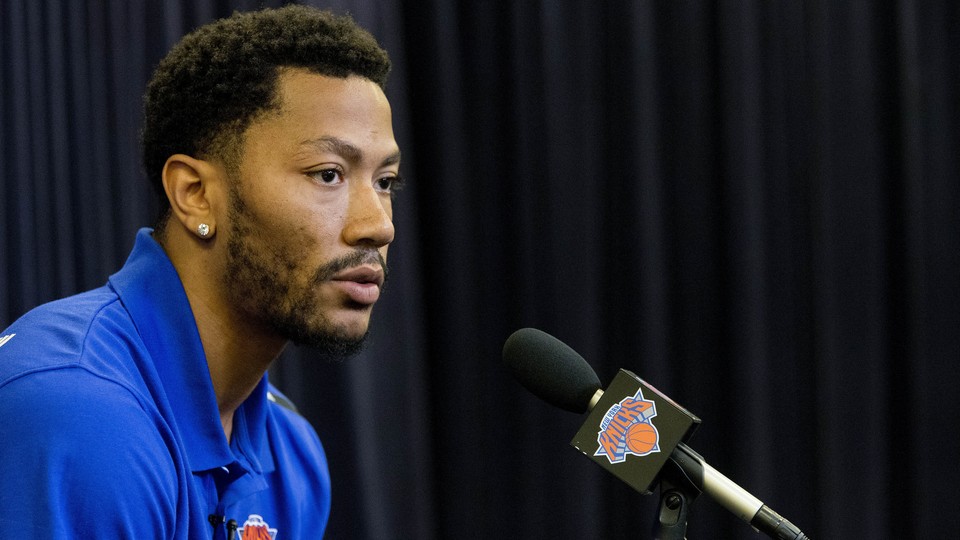 NEWS BRIEF The woman accusing NBA star Derrick Rose of rape must be named in court, a Los Angeles federal judge ruled Tuesday.
Up until now, the woman has been known as "Jane Doe" to protect her anonymity. She is suing the New York Knicks point guard and two of his friends for allegedly gang raping her in 2013. She has claimed she was intoxicated and did not consent to sex with the three men. Rose claims she consented.
Waukeen McCoy, a lawyer for Doe, told Deadspin that the judge "wants everybody to have a fair trial, and he didn't want any inferences drawn [by the jury] from her name not being used."
Rose's lawyers have been pushing to make her name public for the last year. They argued in a recent motion that "because Jane Doe and her lawyers are openly pandering to the media on a nationwide blitz tour, Ms. Doe should be precluded from using a pseudonym." Previously, his lawyers argued that because her social media accounts were "sexual in nature," she shouldn't remain anonymous.
When Doe spoke recently with Think Progress, she emphasized how important anonymity was for rape victims. She explains:
I think people stay silent because they don't want to have to deal with everyone finding out, like, hey, this happened to you, now I'm a victim, now I have to walk around with a "damaged" label, being broken and this and that. You don't want that. Who can deal with that on top of everything that happened?
The trial is set to start on October 4.