A Death From Charlotte Protest Violence
Justin Carr was shot in the head in the midst of violent protests Wednesday. He was 26.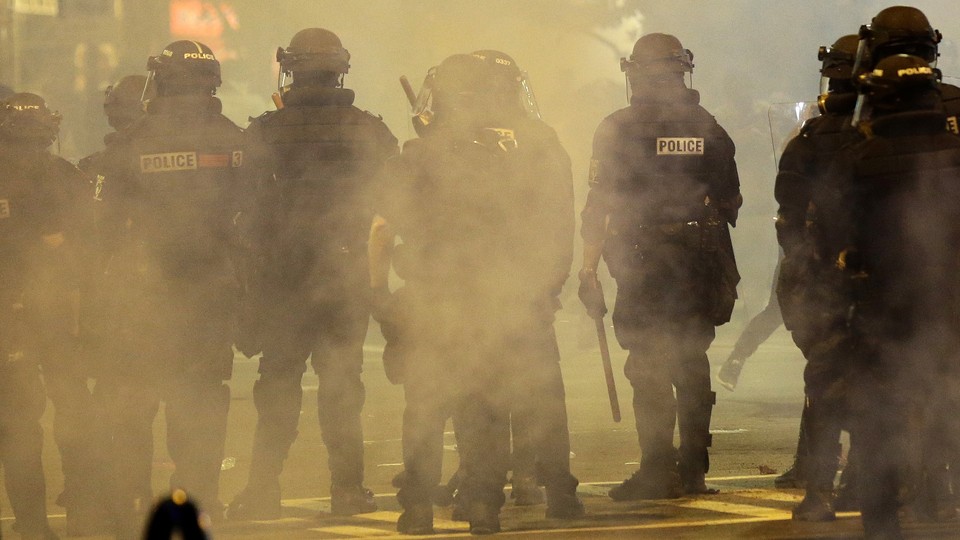 NEWS BRIEF The man who was shot during Wednesday night's protests in downtown Charlotte has died, police say.
Justin Carr was shot in the head in the midst of violent protests, where police fired tear gas and some demonstrators looted. CNN describes the scene:
Carr was discovered at the Omni Hotel uptown, and because the crowd was too thick for paramedics to access the scene, he had to be evacuated by a SWAT armored personnel carrier, [Police Chief Kerr Putney] said. Authorities have said he was shot by another civilian.
He died of his wounds in the hospital Thursday. He was 26.
Police have launched a murder investigation. No arrests related to the shooting have been made.
Demonstrators are taking to the streets of Charlotte for the third-straight night, protesting the fatal shooting of Keith Lamont Scott at the hands of a police officer Tuesday. Police claim Scott was armed and posed a threat when he was shot.
Putney, the police chief, said Thursday that bodycam videos of the shooting does not show Scott holding a gun. But, he says, the video still supports the police department's version of what happened.
Members of Scott's family were able to watch the video Thursday. Afterward, a lawyer for the family said they have "more questions than answers," claiming it is "impossible to discern from the videos what, if anything, Mr. Scott is holding in his hands." The lawyer also says that when Scott was killed, his hands were at his side and he was backing away slowly. Family members pleaded with protesters to act peacefully moving forward.
Charlotte police have not said whether they will release the videos to the public. As protests started Thursday night, some demonstrating chanted, "Release the video."