The Deadly Typhoon That Hit China and Taiwan
Dozens are still missing in China after powerful storms triggered landslides.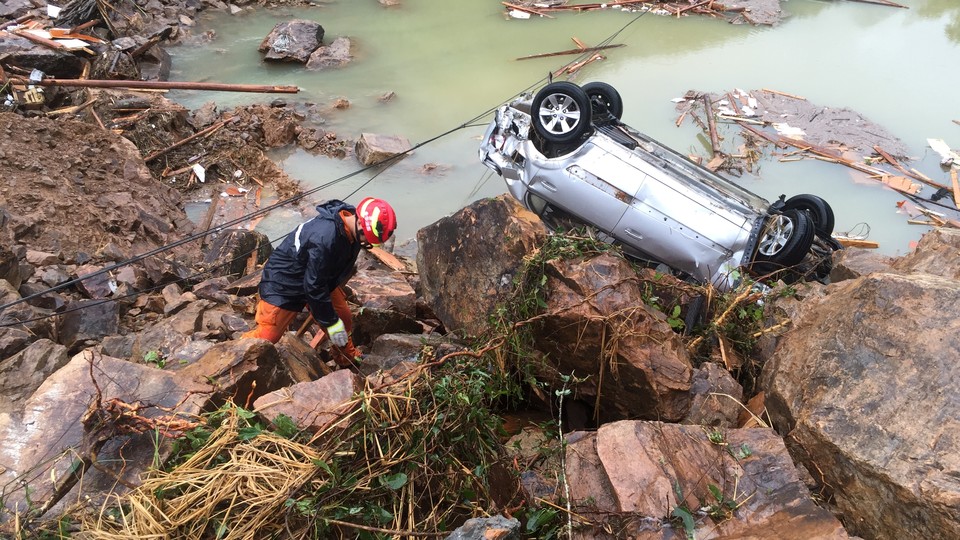 Updated Friday 10:30 p.m.
NEWS BRIEF A typhoon that has already devastated Taiwan has left 11 people dead in eastern China following a series of landslides.
Typhoon Megi killed four people and injured more than 520 Tuesday in Taiwan. As the powerful storm headed to China, it continued its destruction. Authorities say 11 people were killed in landslides, as another 19 people are still missing after debris came down from mountains down onto two Chinese villages.
The BBC describes one landslide that engulfed a village in Zhejiang province:
The landslide destroyed several houses in Sucun in Suichang county, said state media. Rescuers managed to pull 15 people out, and are digging through the debris for survivors.
The storm has also left millions without power.