The Deadly Capsizing of a Migrant Boat
Egyptian authorities have recovered more than 160 bodies and are expecting that number to go up in the coming days.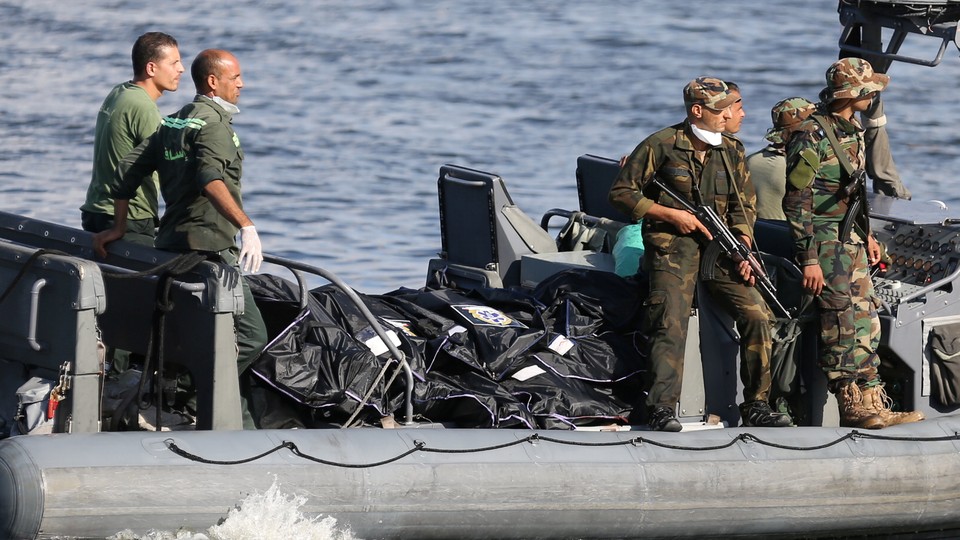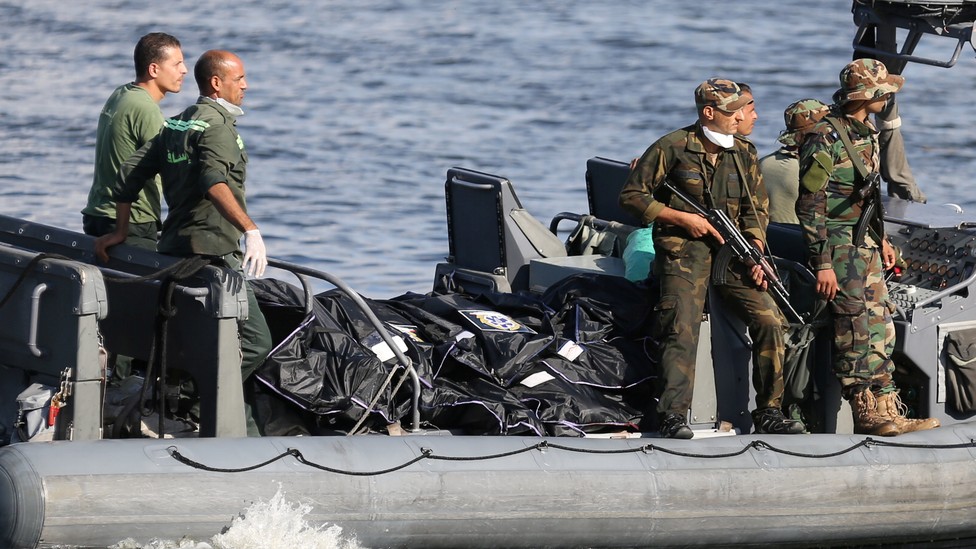 NEWS BRIEF More than 160 people drowned off the Egyptian coast this week after a boat carrying as many as 600 migrants capsized on the way to Europe.
Authorities are still expecting to recover dozens more bodies in the coming days, many floating several miles from the site because of strong currents. The overcrowded ship sank early Wednesday morning just 7 miles from the port city of Rosetta, along the Nile Delta, as it was heading to Italy. Local fishermen and members of the coast guard have had to use fishing nets to recover the rapidly decaying bodies.
Ali Abdel-Sattar, the head of a local Egyptian council, told the Associated Press that many people were stored in the bottom of the boat. He adds:
Those are the ones who drowned first, most probably stuck, and their bodies might not be retrieved anytime soon, those we found are the ones liberated from the boat. I believe many are stuck and now laying in the bottom of the sea.
Most of the boat's passengers were Egyptian. The boat also included Eritreans, Somalis, and Sudanese. It is unclear how many people were on the boat. The United Nations estimates there were 450 people aboard, while the Egyptian state news agency puts that figure closer to 600.
Four crew members were arrested Thursday on charges of human trafficking and manslaughter. More than 3,500 people have died this year attempting to sail across the Mediterranean Sea to Europe, according to the International Organization for Migration. In all of last year, 3,675 people died crossing the Mediterranean.