David Cameron's Resignation
The former U.K. prime minister is stepping down as a member of Parliament.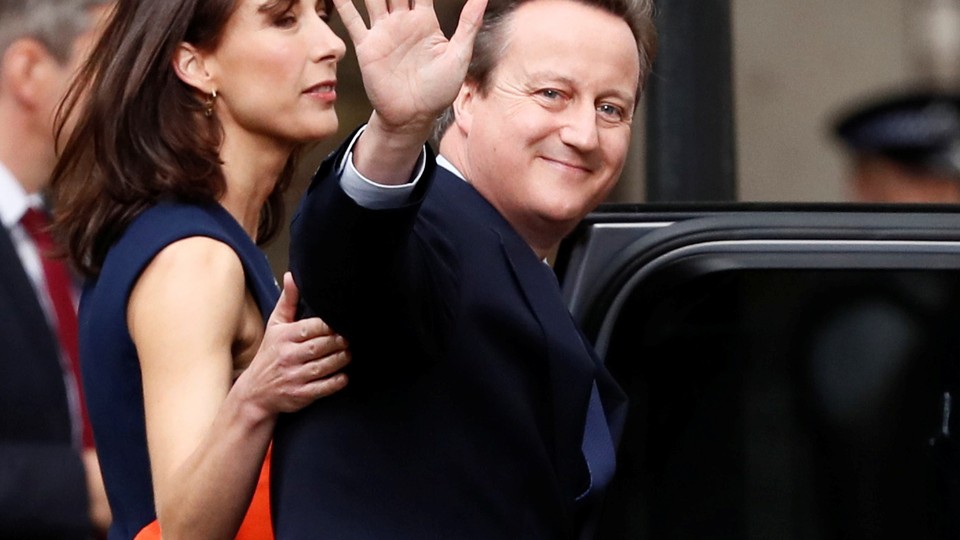 NEWS BRIEF David Cameron, the former U.K. prime minister who resigned after failing to persuade Britons to vote to remain in the European Union, said Monday he will step down as a member of Parliament.
Cameron had served as the Conservative MP for Witney in Oxfordshire since 2001. He became prime minister in 2010, but stepped down in June after the "Brexit" vote, paving the way for Theresa May to become prime minister. Cameron had urged his country to remain in the EU, but after voters chose to leave, he resigned, saying "fresh leadership" was needed.
In an interview Monday with the broadcaster ITV, Cameron said he feels remaining an MP wasn't productive for the country:
I have thought about this long and hard over the summer and I have decided the right thing to do is to stand down as the member of parliament for Witney. There will be a byelection. I will give the Conservative candidate my full support.

But in my view, with modern politics, with the circumstances of my resignation it isn't really possible to be a proper backbench MP as a former prime minister. I think everything you do will become a big distraction and a big diversion from what the government needs to do for our country. And I support Theresa May. I think she's got off to a great start. I think she can be a strong prime minister for our country. And I don't want to be that distraction. I want Witney to have a new MP who can play a full part in parliamentary and political life without being a distraction.

I want to thank everybody here in West Oxfordshire who has been so supportive. It has been a great honour and privilege to serve this area and to serve these brilliant people. I'm going to go on living locally. I will go on supporting the local causes and charities that make this such a great place in our country. But obviously I'm going to have to start to build a life outside Westminster. I hope I'll continue to contribute in terms of public service and of course contribute to this country that I love so much.
His resignation will trigger a byelection. This is usually done within three months of an MP's resignation. Cameron said he will give his full support to the conservative candidate who runs to replace him.