The Police Shooting in Columbus, Ohio
The department said an officer shot and killed a 13-year-old who pulled a weapon—later determined to be a BB gun—from his waistband.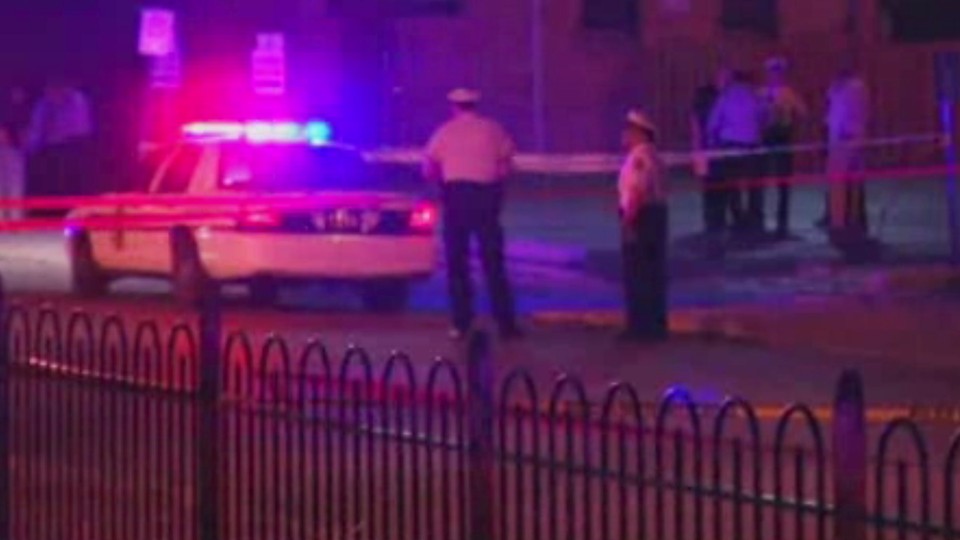 Updated on September 15 at 11:34 a.m.
NEWS BRIEF Police in Columbus, Ohio, responding to a report of a robbery, shot and killed a 13-year-old suspect they say "pulled a gun from his waistband." The weapon was later found to be a BB gun with an attached laser site.
The 13-year-old was later identified as Tyree King. Chief Kim Jacobs identified the officer as Bryan Mason, a nine-year veteran of the force who had recently transferred to the area.  Under the department's policy, Jacobs said, Mason will receive mandated psychological support counseling and given time off.
At a news conference Thursday morning, Andrew Ginther, the Columbus mayor, said King's death was "troubling," calling it a "call to action for our entire community." He called King's possession of a "replica of a firearm" "very, very dangerous conduct." Ginther said the investigation would take time and urged patience, and added: "It is a dangerous time to be a police officer in this country. It is our job to protect them as well as the people they protect."
Jacobs, speaking at the news conference, said police were looking to see if there was video of the shooting. The city's officers don't wear body cameras, though Ginther said he hoped they would be deployed early next year.
Jacobs added: "Our officers carry a gun that's practically identical to" the weapon allegedly carried by King. Jacobs detailed the next steps in the investigation: The Critical Incident Response Team will review the killing, and the prosecutor will present the evidence to a grand jury. If the grand jury decides to charge the officer, she said, the case would go through the courts. If it doesn't, the review would be examined by officers in Mason's chain of command and other police brass.
Jacobs said there had been 13 incidents this year in Columbus in which officers had shot people; there were five fatalities, she said, and one officer had been killed, as well.
King's death is likely to once again raise scrutiny of how police respond to reports of crimes, as it comes just two years after 12-year-old Tamir Rice, who was holding a pellet gun, was shot and killed by police in nearby Cleveland. Indeed, several high-profile killings of black boys and men by police beginning with Michael Brown in 2014 and continuing over the years (most recently with the killings of Philando Castile and Alton Sterling), have resulted in U.S. Justice Department investigations into the police departments in Baltimore, Cleveland, and Ferguson, Missouri. As my colleague David A. Graham previously reported in the wake of the Justice Department's findings last month in Baltimore:
The Baltimore report fills out a trifecta alongside similar documents fromCleveland and Ferguson. In each case, the Justice Department was brought in following the death of a black man at the hands of police that had resulted in outraged demonstrations in the streets: in Cleveland, Timothy Russell and Malissa Williams (though the shooting of 12-year-old Tamir Rice shortly before the Justice Department announced its findings overshadowed that case); in Ferguson, Michael Brown; and in Baltimore, Freddie Gray. In each of those cases, criminal prosecutions did not result in convictions, and, in fact, only the Gray case resulted in charges.
Jacobs said there were some witnesses to the shooting, and added "some of the officers at the scene were very disturbed" at what had happened.