Colombia's Role in a Rebel Crackdown
The president acknowledged the government's role in the 1980s in helping kill FARC members who had surrendered.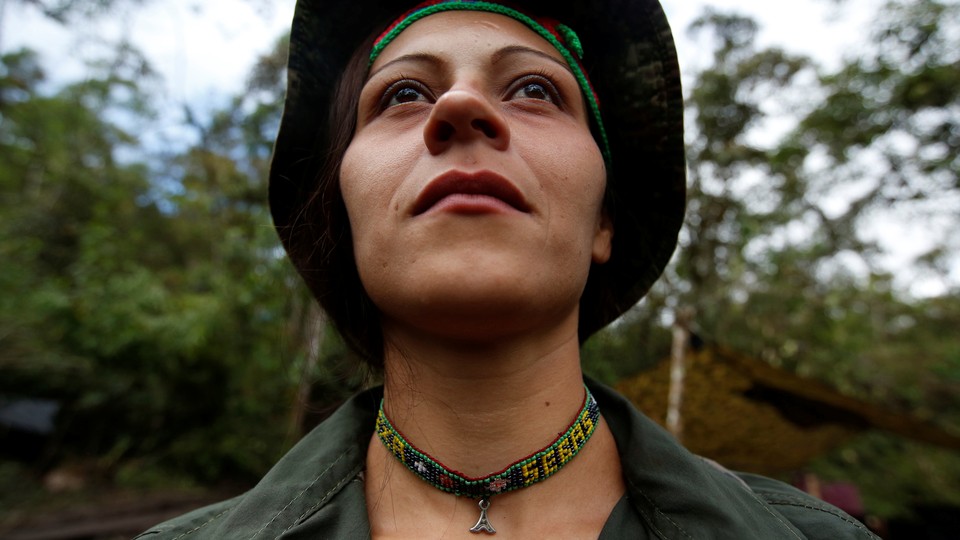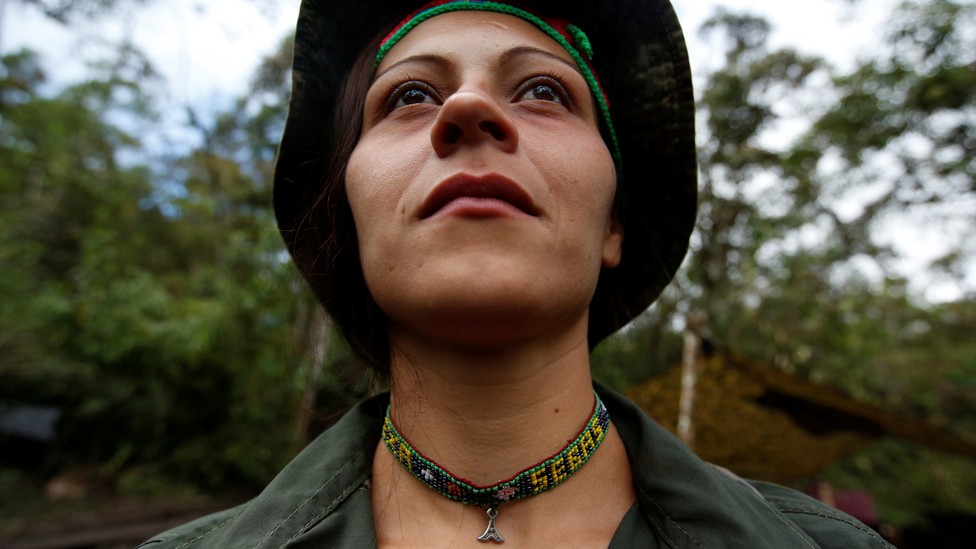 NEWS BRIEF The Colombian government is scheduled in 10 days to sign a peace deal with the Revolutionary Armed Forces of Colombia (FARC), the Marxist rebel group it has fought for 50 years. Part of the peace process will include FARC rebels laying down their weapons and creating a political party. But this is deja vu, three decades removed. Colombia and FARC have been in this position before, and that time it did not go well for the FARC.
In the 1980s, FARC forces left the jungle for the political pulpit. They created the Union Patriotica (UP) political party and had tremendous success in the 1986 elections. Then they were massacred in the thousands. Right-wing paramilitary groups assassinated UP leaders, even their president, Jaime Pardo. In all about 5,000 died. This has been a major sticking point for FARC in the current peace talks. On Thursday, at an event full of the victims' family members, Colombia's president, Juan Manuel Santos, acknowledged the government's role in those killings for the first time.
As Reuters reported, Santos said:
That tragedy should never have happened, and we must recognize that the government didn't take sufficient measures to impede and prevent the assassinations, attacks and other violations even though there was evidence the persecution was taking place.  

I make the solemn commitment before you today to take all the necessary measures and to give all the guarantees to make sure that never again in Colombia will a political organization have to face what the UP suffered.
The Colombian peace accords of the 1980s were a much shakier prospect than today. Throughout those talks, FARC continued to kidnap the family members of wealthy elite and landowners. The government, meanwhile, carried out military strikes against FARC, often helping armed paramilitary groups like the right-wing United Self-Defense Forces of Colombia (AUC), and Death to Kidnappers. FARC membership peaked in 1999 at about 18,000. Since then some of its ranks have devolved into a quasi-criminal organization, alongside their former persecutors, the AUC and Death to Kidnappers, to traffic drugs.
There are about 7,000 remaining FARC members today who are set to be reincorporated into society after the peace accord is signed September 26. The deal will then be voted on by the Colombian public in October. Trust and peaceful negotiations have done the most to resolve the conflict with FARC. Much of that trust in the coming days will rely on Colombia's ability to keep rebel soldiers safe in the disarmament, lest history repeat itself.