The Chinese CEO Accused of Aiding North Korea's Nuclear Program
Ma Xiaohong, the owner of Dandong Hongxiang Industrial Development, allegedly used her company as a front to launder money for Pyongyang.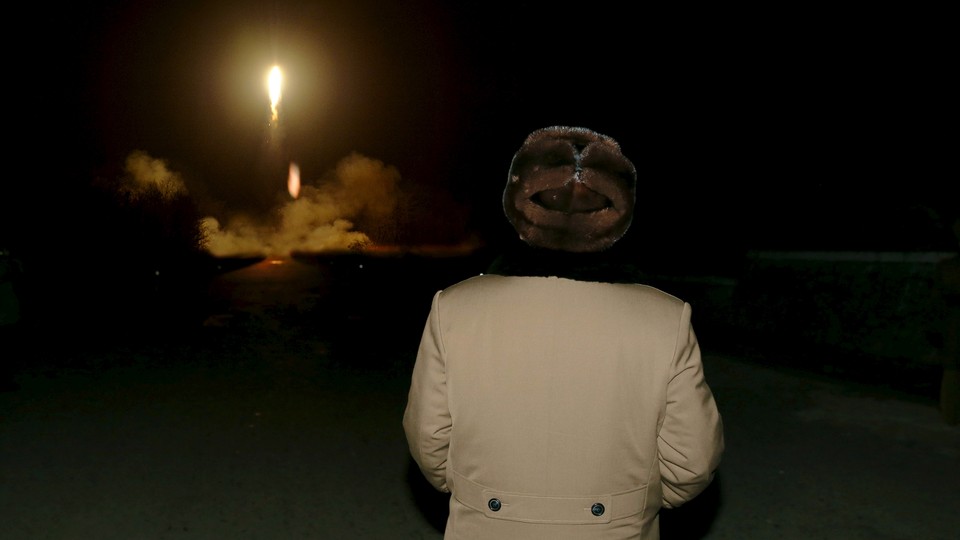 NEWS BRIEF The United States placed sanctions on a prominent Chinese CEO and member of the Communist Party because the U.S. Department of Justice believes she laundered money for North Korea's nuclear program.
In an indictment unsealed Monday, the Justice Department said Ma Xiaohong used her company, Dandong Hongxiang Industrial Development, to serve as fronts through which North Korean organizations could pass money in order to be transferred into U.S. dollars. The money is alleged to have helped improve the country's nuclear capabilities.
The Justice Department also indicted three other Chinese citizens with the company, and moved to seize 25 bank accounts owned by Dandong Hongxiang. The U.S. Department of Treasury also added the company and officials to a blacklist, which forbids American companies or citizens from doing business with them.
Leslie R. Caldwell, the assistant attorney general, said the company was just one of many used to conceal the origins of the money. In a statement, Caldwell said:
The charges and forfeiture action announced today allege that defendants in China established and used shell companies around the world, surreptitiously moved money through the United States and violated the sanctions imposed on North Korea in response to, among other things, its nuclear weapons program.  The actions reflect our efforts to protect the integrity of the U.S. banking system and hold accountable those who seek to evade U.S. sanctions laws.
Specifically, Ma and Dandong Hongxiang worked with North Korea's Kwangson Banking Corp., which the U.S. has sanctioned because of its alleged connection with the the nuclear-weapons program. The Justice Department said Ma helped cover up financial transactions between 2009 to 2015, and a report released last week by a South Korean think tank said the company also dealt in products used to make weapons, like aluminum oxide and tungsten trioxide—both used in developing nuclear weapons.
The tightening of penalties for those who do business with North Korea comes from legislation passed by Congress this year. It requires the White House to sanction Chinese firms that do business with Pyongyang. In this case, China has already opened an investigation into the company, located north of Dandong city in the country's northeast.