Chicago's 500th Homicide of the Year
Over the Labor Day weekend, 13 people were killed and 65 were shot in the deadliest holiday weekend of the summer.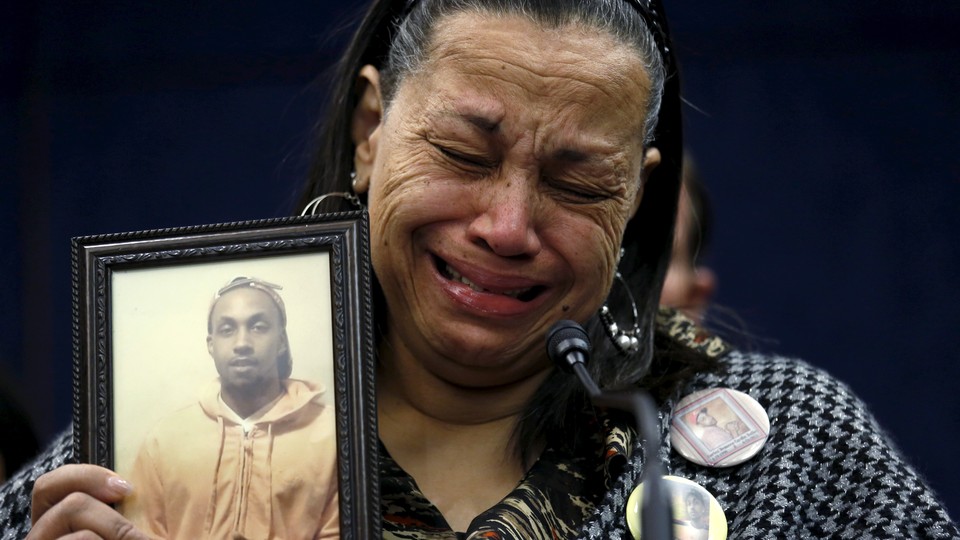 NEWS BRIEF Chicago recorded its 500th homicide of the year over the weekend. In all of last year, 491 people were killed.
It seemed like the Labor Day weekend would not be as bloody as other recent summer weekends in Chicago. By the end of Sunday, four people had been killed and 34 shot—relatively low numbers for a city where homicides are on the rise. But then as the holiday weekend continued into Monday, there was an 11th-hour surge in violence. Between 6 a.m. Monday and 3 a.m. Tuesday, an additional nine people were killed and 31 were shot. The Chicago Tribune explains:
The uptick in shootings in this weekend's final hours mirrored the end of the Fourth of July. Gunfire in the final hours of that holiday made up half the entire weekend's bloodshed.

Police attributed the 11th-hour surge to retaliatory acts, often involving gangs, after a weekend of parties and tense encounters.
This weekend brings Chicago's homicide total to 512. Nearly 3,000 people have been shot this year.
It was also the deadliest holiday weekend of the summer, surpassing the six dead from Memorial Day and five dead on the Fourth of July. August was already the deadliest month for the city in nearly 20 years when 90 people were killed. Last week, Mayor Rahm Emanuel's office said he soon plans on hiring hundreds of additional police officers to stem the increase in violence.
While Chicago has the most homicides of any major city in the U.S., it does not have the most per 100,000 people. As CNN points out, New Orleans, St. Louis, Detroit, Baltimore, and Newark have higher per-capita homicide rates than Chicago.