The Category 5 Hurricane Hitting the Caribbean
Matthew, with 160 mile-per-hour maximum winds, is expected to make landfall in Jamaica on Monday.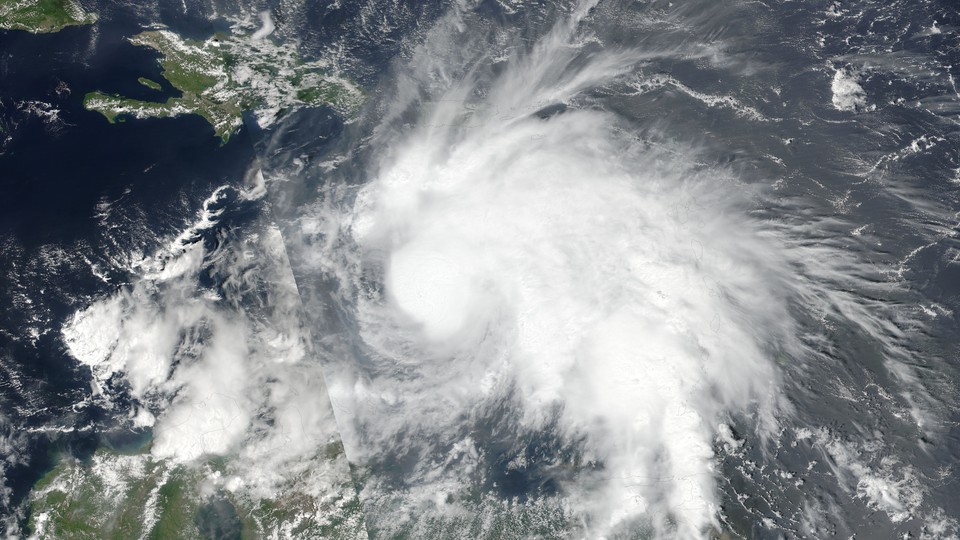 Updated at 11:05 p.m.
NEWS BRIEF Hurricane Matthew strengthened to a Category 5 on Friday, as the storm with maximum winds of 160 miles per hour intensifies in the central Caribbean Sea.
The storm is projected to hit Jamaica on Monday as a Category 3 hurricane, and will continue on to Hispaniola, Cuba, and the Bahamas. Matthew may also hit the U.S. later in the week.
The Weather Channel reports:
Strengthening is forecast into Saturday, but when this current rapid intensification phase will end is unclear.

First up, given the southern track, outer bands of rain and winds to tropical storm force are likely in portions of coastal Colombia to the Venezuela border through early Saturday.
The path of the hurricane is still unclear. This is the fifth hurricane of the 2016 season.