California's Sanctions Against Wells Fargo
The state is cutting ties with the bank for a year, following a scandal involving fake accounts.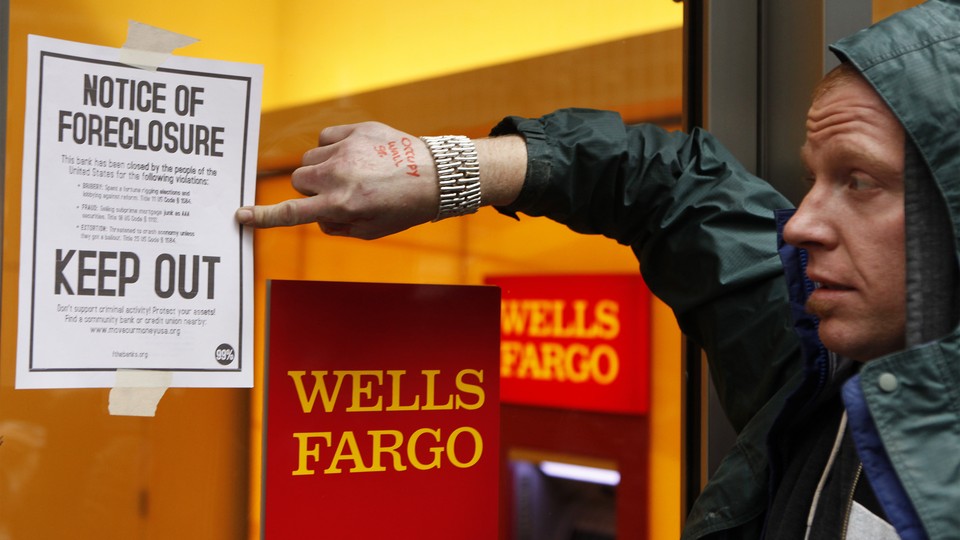 NEWS BRIEF The state of California has suspended all official dealings with Wells Fargo, following a scandal that has brought heavy scrutiny to the San Francisco-based bank.
Wells Fargo was involved in a scheme that created phony bank and credit-card accounts to collect fees. Federal and California regulators have already fined the bank $185 million for the fraudulent practices, while the company fired 5,300 employees.
John Chiang, the state treasurer who oversees $2 trillion in bank transactions annually, announced the unprecedented sanctions Wednesday. In a letter to Wells Fargo, he asked, "How can I continue to entrust the public's money to an organization which has shown such little regard for the legions of Californians who have placed their financial well-being in its care?"
NBC Bay Area details those sanctions:
They include suspending investments by the Treasurer's Office in all Wells Fargo securities, not using Wells Fargo as a broker-dealer for buying investments, and stopping to employ Wells Fargo as a managing underwriter on negotiated sales of California state bonds where the treasurer appoints the underwriter.
The sanctions will be in effect for 12 months, taking place immediately. As a result of the sanctions, Wells Fargo will take a financial hit, as The New York Times reports:
The move could cost Wells millions of dollars in banking fees because California is the largest issuer of municipal debt in the country. The state treasurer manages $75 billion worth of investments…

So far this year, California has sold about $50 billion in municipal debt out of total of about $318 billion issued nationwide, according to Municipal Market Analytics, a research firm.
Wells Fargo CEO John Stumpf, who Tuesday announced he would forfeit $41 million in stock awards and his annual bonus, will appear before the House Financial Services Committee on Thursday.