What a Video of the El Cajon Police Shooting Shows
Alfred Olango was shot four times after pointing a vaping device at officers.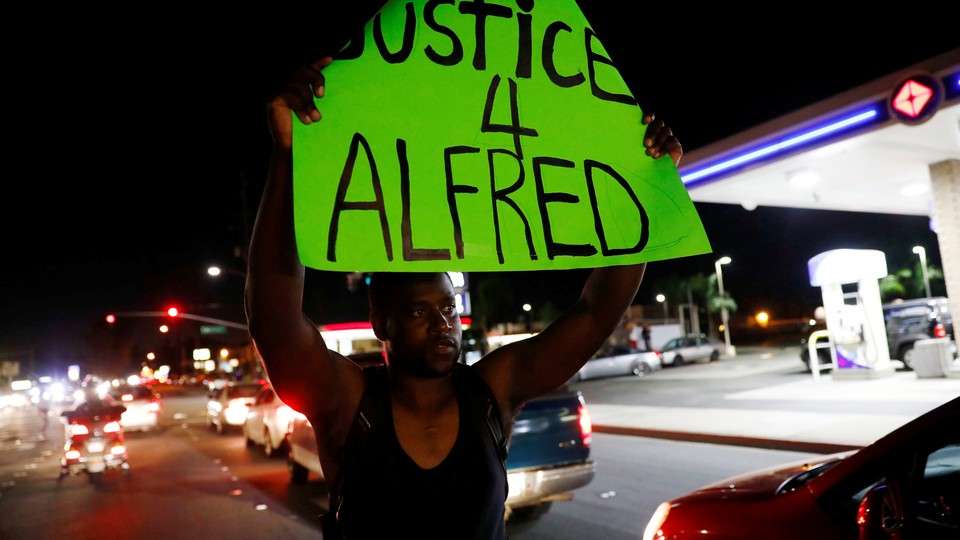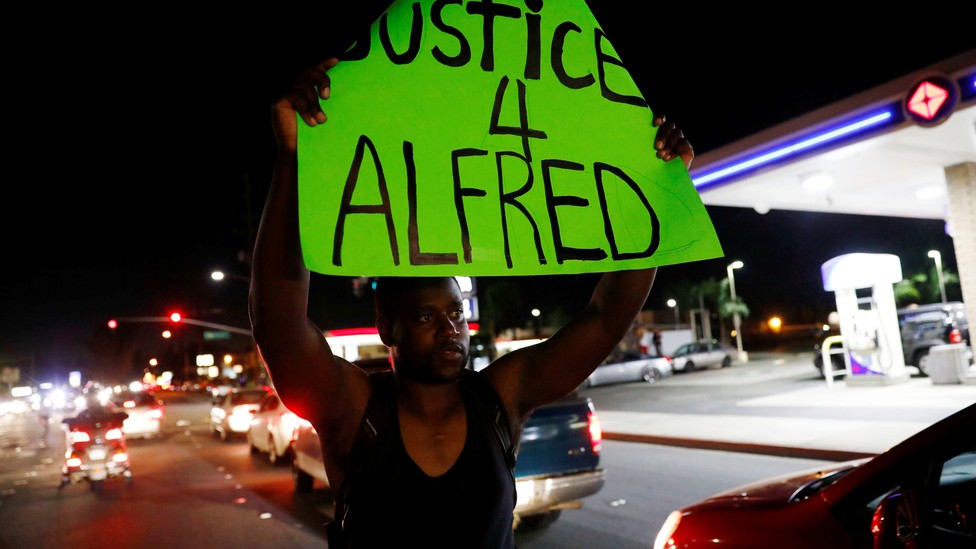 NEWS BRIEF Police in a San Diego suburb released video Friday of the officer-involved fatal shooting of an unarmed black man that happened earlier this week.
Alfred Olango was killed Tuesday afternoon after El Cajon police responded to calls of a man who was acting "erratically." There has since been speculation and different accounts of how the shooting unfolded.
The video was recorded by someone in a fast-food restaurant looking out the drive-through window. According to CNN, it shows:
Officer Richard Gonsalves firing four shots at Alfred Olango, an unarmed man, who was pointing a vaping device at officers earlier this week. A woman can be heard screaming as the shots are fired.
The video is not available online yet.
Police say there has not been a decision on filing criminal charges against the officer involved in the shooting. Officials also said Friday that a psychiatric emergency response team was en route to the scene, but arrived after Olango had already been shot.
Demonstrators took to the El Cajon streets to protest several times this week, reports The San Diego Union-Tribune. Five people were arrested during protests Thursday night, while police used tear gas to disperse crowds.