The Future of Calais' Notorious Migrant Camp
French President Francois Hollande said the "Jungle," home to between 7,000 and 10,000 people, will be dismantled this year.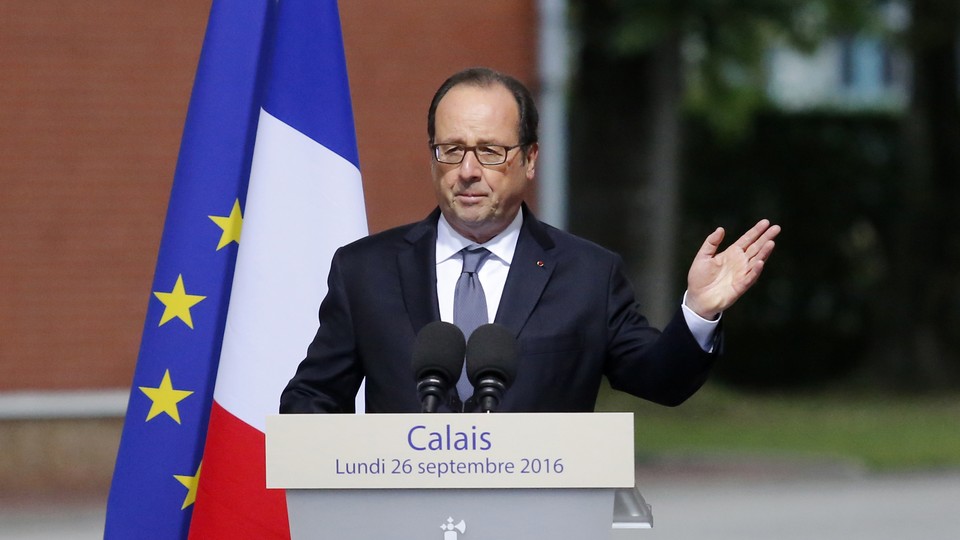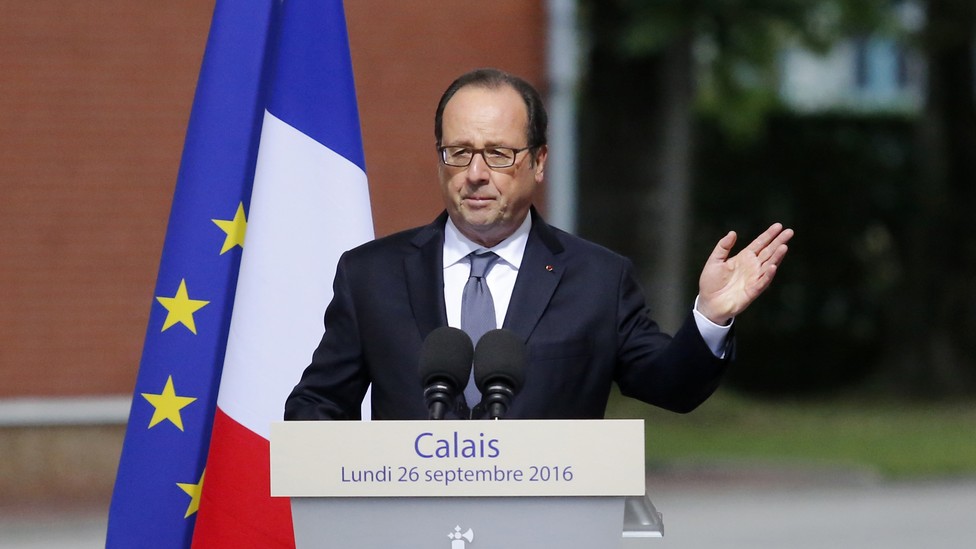 France will completely dismantle the Calais migrant camp known as the "Jungle," President Francois Hollande said Monday.
Hollande, on a visit to the port city of Calais, called for the "Jungle" to be "completely and definitively dismantled," by the end of the year, adding it was an "exceptional operation prompted by exceptional circumstances."
Authorities say the estimated 7,000 to 10,000 people who live at the camp will be placed in centers across the country—a move that is likely to face opposition after several high-profile terrorist attacks in France since 2015. But Hollande also called on the UK to play its part for the migrants.
"Just because the United Kingdom has taken a sovereign decision, that does not absolve it of its obligations toward France," he said.
His comments refer to two events: The decision by UK voters this summer to leave the European Union, and the 2003 Le Touquet agreement under which the UK set up its border controls in Calais, on the French side of the English Channel.
Many of the migrants in the "Jungle" try to enter the UK illegally from Calais, from where trucks and other forms of traffic make their way between continental Europe and the UK. The UK is financing the construction of a 0.6-mile wall in Calais in an attempt to deter the migrants, but local French officials, as well as UK industry groups, say such a structure will have a limited impact on the flow of the migrants.
As we reported in February, when a court ruled that part of the camp can be demolished:
As an unofficial refugee camp, the Calais Jungle has been largely neglected by the French government—though similar camps in other locations in the city have previously been closed by French authorities. Media reports and volunteers have described slum-like conditions: piles of garbage and raw sewage, overcrowded tents, infestations of rats, contaminated food and water, and infections and injuries that go untreated. Many migrants live in homemade shelters of wood and tarp that offer little protection from rain or the near freezing temperatures this winter.
Hollande's visit to Calais, where he did not visit the "Jungle," came a week after Nicolas Sarkozy, the former French president who is trying to make a political comeback, visited the city, reiterating his tough line on immigration. Sarkozy, who signed the Le Touquet agreement as France's interior minister, said last week would-be migrants should be processed on the English side of the Channel.