Austria's Unglued Election
The already-delayed presidential contest has been postponed because glue on the postal ballots isn't sticking.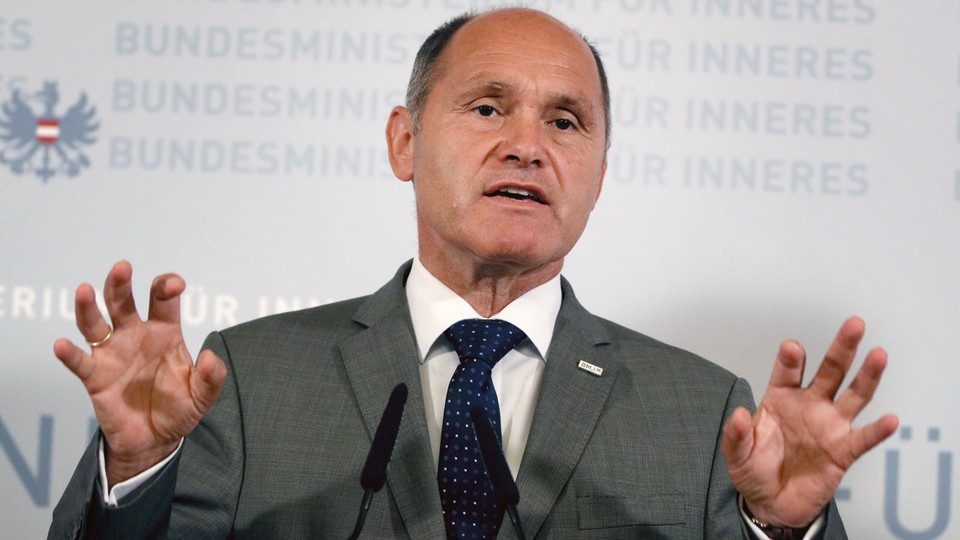 NEWS BRIEF The saga of the Austrian presidential election is becoming even more complicated.
The story so far: In May, Alexander Van der Bellen, the independent candidate backed by the Green Party, defeated Norbert Hofer, the presidential candidate of the far-right Freedom Party, by  31,026 votes, or 0.6 percentage points. Hofer had been favored to win, and Van der Bellen's victory was attributed to the 750,000 postal votes that were cast in the election. Two weeks later, the Freedom Party, citing a "massive number of irregularities and mistakes," said it would appeal the result. In July, Austria's Constitutional Court upheld that appeal, annulling the result. As we reported at the time:
The Freedom Party, in its appeal, alleged that the postal ballots in 94 out of 117 districts were opened before rules permitted their unsealing, and were counted by people who weren't authorized to do so. The court found Friday that though rules had been broken in a way that could have influenced the results, there was no proof the vote count was manipulated.
The election, with the same two candidates, were set for October 2. But there was another hiccup, which the interior minister acknowledged Monday: The glue on the postal ballots isn't sticking.
"We are going to request that parliament approves a postponement of the election," Wolfgang Sobotka, the minister, said.
Possible new dates for the vote are November 27 and December 4.
The country hasn't had a president, a ceremonial, but important position, since July 8 when Heinz Fischer, the previous president, stepped down. Since then, a panel of three politicians from different parties have been constitutionally empowered to carry out the job.
Hofer's victory in the election would have give the presidency to a far-right party in a EU country for the first time since the end of World War II.