Anthony Weiner's Latest Sexting Scandal
Police are investigating the former Democratic congressman amid allegations he sexted a 15-year-old girl.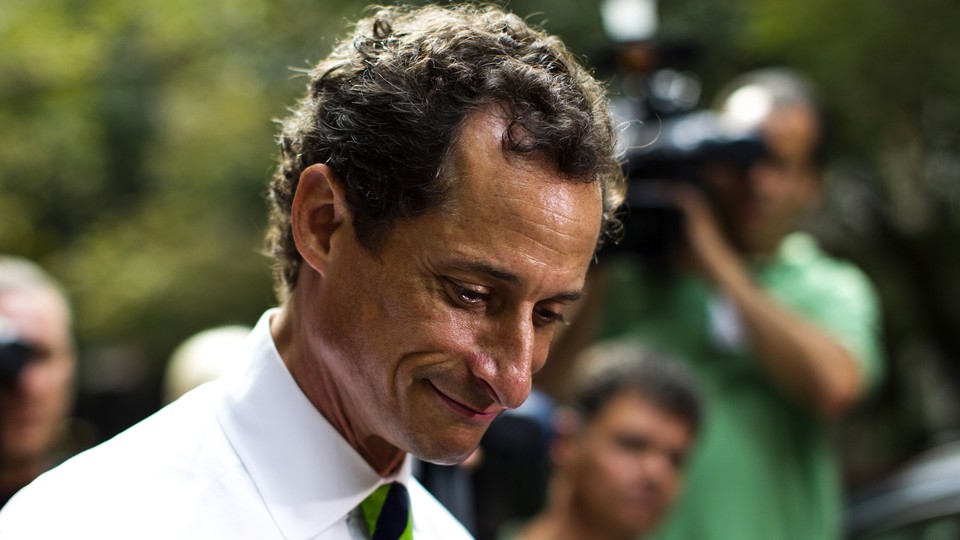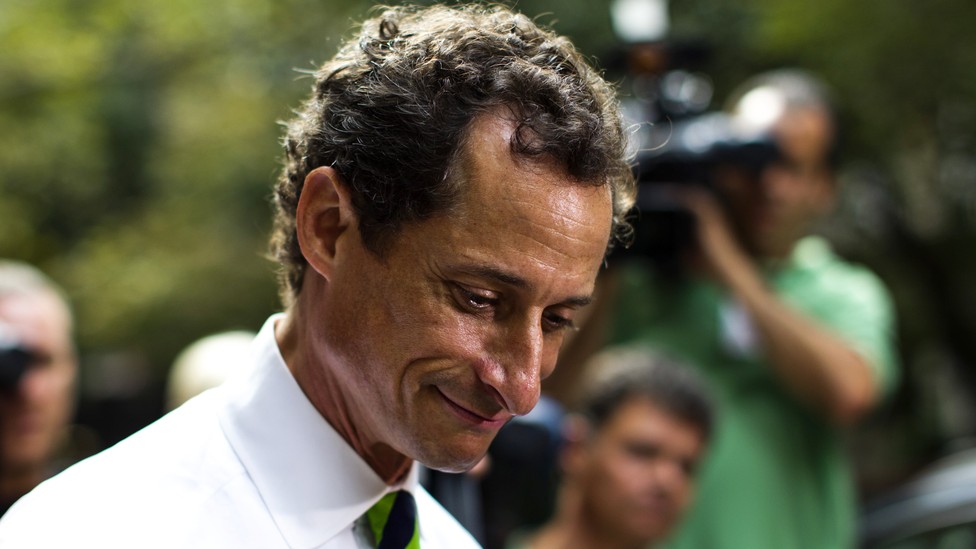 NEWS BRIEF Investigators with the FBI, and police in New York and in North Carolina, are looking into allegations that former Democratic Congressman Anthony Weiner exchanged sexually explicit photos and texts with a 15-year-old girl.
Jill Westmoreland, the U.S. attorney for the Western District of North Carolina, announced the investigation late Thursday. Unnamed sources in the FBI told the Associated Press the bureau's task force that investigates the sexual exploitation of children was looking into claims first reported by the Daily Mail. The American website of the British tabloid reported Wednesday that for months Weiner and the girl had sexual text conversations that led to a video chat in which Weiner asked the girl to undress and touch herself.
This is the latest scandal in which Weiner, a once high-profile Democratic politician, has become embroiled. Revelations last month that the former congressman had yet again sent sexually explicit messages to another woman resulted in his wife, Huma Abedin, a top aide to Hillary Clinton, the Democratic presidential nominee, separating from him.
The teenage girl and her father spoke with the Daily Mail, and she said she had reached out to Weiner through Twitter in January. She then shared dozens of photos that show Weiner's face, explicit texts, as well as messages in which they talk about Abedin, his son with Abedin, and Weiner's previous sexting scandals. The girl said Weiner knew she was underage, and that she talked about being a high-school sophomore, earning her learner's permit to drive a car, and being a virgin.
Wiener has not denied he spoke with the girl. He told the AP:
... he had "likely been the subject of a hoax," and he provided an email written by the girl in which she recants her story. He also apologized, noting he had "repeatedly demonstrated terrible judgment about the people I have communicated with online and the things I have sent."
Weiner resigned as a New York Congressman in 2011 after he first denied, then admitted to, sending lewd photos to women he met on Facebook and Twitter. His political career seemed ruined, but in 2013 he ran for mayor of New York, asking that people give him a second chance. His campaign did not go well. That year Weiner found himself in another sexting scandal after it was learned he'd continued to send explicit photos and texts to several women while he used the pseudonym "Carlos Danger."
In the text conversations the Daily Mail published, Weiner and the girl reference that nickname. As part of the investigation, the U.S. Attorney's Office for the Southern District of New York has issued a subpoena for Weiner's phone.