An Accident at the Paralympics
Iranian paracyclist Bahman Golbarnezhad died Saturday after crashing during a road race in Rio.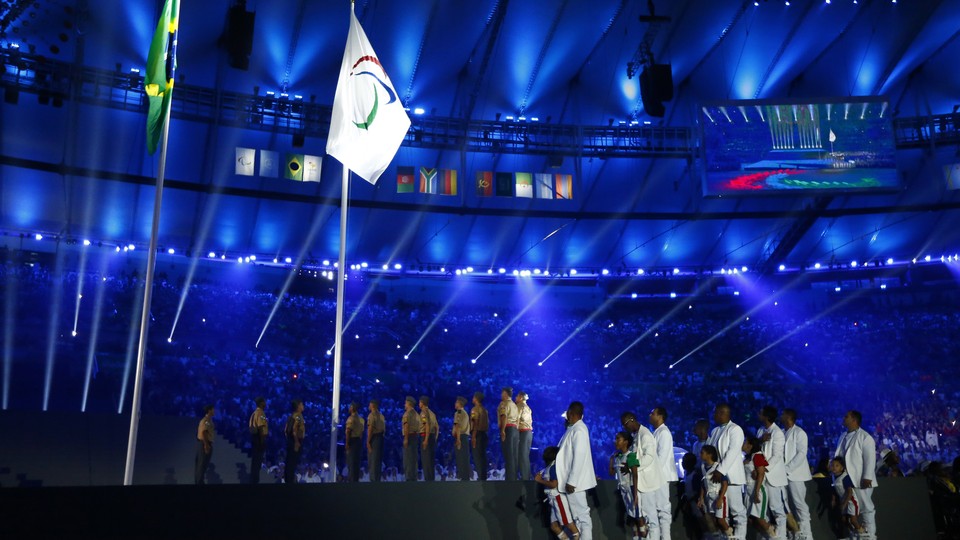 NEWS BRIEF An Iranian cyclist died Saturday during a Paralympics road race in Rio de Janeiro, the International Paralympic Committee said.
Bahman Golbarnezhad, who was competing in the men's C4-5 road race, crashed in a mountainous part of the track west of downtown Rio.
IPC President Philip Craven offered condolences to his family and teammates for the "truly heart-breaking news."  The committee also provided more details:
Golbarnezhad, 48, was involved in a crash at around 10:40am on the first section of the Grumari loop, a mountainous stretch of the course. The athlete received treatment at the scene and was in the process of being taken to the athlete hospital when he suffered a cardiac arrest. The ambulance then diverted to the nearby Unimed Rio Hospital in Barra where he passed away soon after arrival.
Dutch cyclist Annemiek van Vleuten also crashed during Rio's Olympic road race events in August, suffering minor injuries. But according to the BBC, Golbarnezhad's accident occurred on a different part of the road, and the site where van Vleuten crashed was not part of the Paralympic course.
Golbarnezhad's death comes one day before the Paralympic Games's closing ceremony. More than 4,300 athletes from 161 nations competed in the two-week-long series of competitions.