Reports of a Chlorine Attack in Aleppo
Civilians in a rebel-held part of the Syrian city were sickened by the gas, activists said.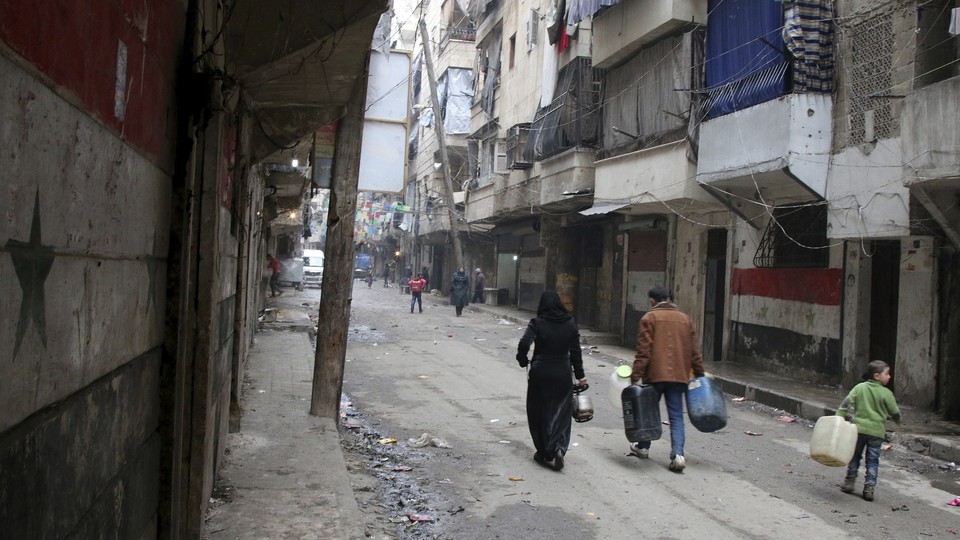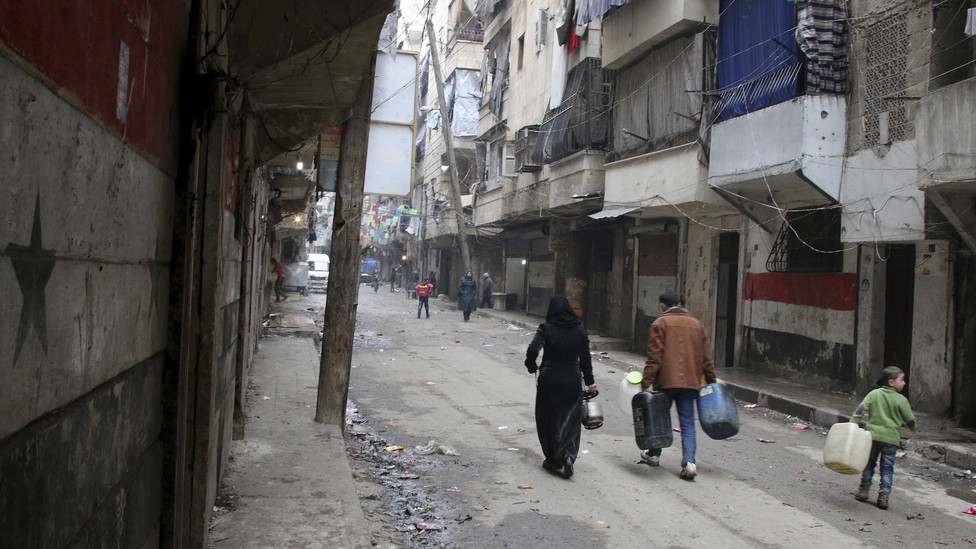 NEWS BRIEF There are reports Wednesday of a chlorine-gas attack on Al-Sukkari, a rebel-held neighborhood in Aleppo, allegedly carried out by government forces, according to groups that operate in the city and a monitoring organization.
Syrian Civil Defense, a group also known as White Helmets, posted video that showed rescue workers walking through the rubble of bombed-out buildings, men being washed down with water, and children breathing through oxygen masks, some struggling.  The Syrian American Medical Society, in a statement, said Tuesday's attack was carried out with three barrel bombs. Here's more:
Initial reports recorded more than 150 casualties suffering chlorine gas inhalation, including many children and women. Victims were taken to three different hospitals. A SAMS-supported hospital in eastern Aleppo City received 36 victims of the chemical attack. Thus far, there has been one death reported, Mohammad Abdulkareem Afefa, 29.
The Syria Observatory for Human Rights, the UK-based monitoring group, also reported casualties. None of these reports can be independently verified. The Syrian regime, which has been engaged in a more than five-year-long civil war against a coalition of rebel groups, has consistently denied that it uses chemical weapons of any sort, including chlorine, which are prohibited under international treaties. But activist groups operating in Syria have accused the regime previously of using chemical weapons and Reuters reported that a UN inquiry found, in the words of the news agency, "Syrian government forces were responsible for two toxic gas attacks in 2014 and 2015 involving chlorine."
Aleppo is the scene of bloody fighting involving the Syrian government, backed by its Russian, Iranian and Hezbollah allies, and rebel groups.
Reports of the attack in Aleppo come as Syrian opposition groups, meeting in London, unveiled a transition plan to the end the civil war. Previous attempts to stop the fighting have failed.